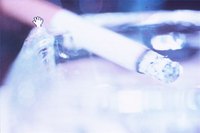 How to Buy Cigarette Vending Machines. If your looking to buy a cigarette vending machine, then you will need to consider a few issues before you purchase the machine. Cigarette vending machines are available, but there are restrictions on the placement and purchase of the product. Learn how to buy a cigarette vending machine for your business.
Make sure you have enough room for the machine and that is won't be in the way of any walking paths, emergency escapes routes or service paths. Choose whether you would like to buy a countertop, floor standing or wall mounting cigarette vending machine.
Read about the restrictions on buying a cigarette vending machine. Keep the machine away from where children can see it or have access. You may not be able to watch your machine at all time, and a teenager or child could come along and buy them just like an adult.
Decide which model to get. Some newer machines, like the one from Brown & Williamson Tobacco Corporation, feature a video display and ask for ID and a credit card to verify age. These vending machines can stock between 25 to 60 different brands of cigarettes.
Buy your cigarette vending machine from one of the many retailers on the market. Check out vendingconnection.com for a long list of cigarette vending machine retailers such as Slimline Designs and Harrington Vending.
Look online for retail stores such as hanna-vending.com or vendingconnection.com where you can find wall mounted vending machines, countertop and floor standing cigarette vending machines.