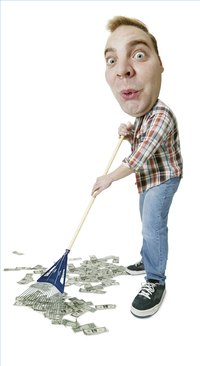 How to Calculate Start Up Costs for a Lawn Care Service. Lawn care and landscape specialists are in great demand, and the rewards are many for those that start one of these businesses in the right area. With a little ingenuity and a good business plan, calculating the costs involved in starting a lawn care service is simple.
Look at the cost of all of the equipment needed to successfully operate a lawn care service. Realistically tally the prices of each piece of hardware needed and measure that against operating costs, depreciation and loss.
Calculate the latest cost of gasoline and oil for the equipment. As prices rise for these items, the cost will have to rise for each lawn. Extend this computation over the length of a lawn care season.
Consider the cost of the vehicles and trailers needed to haul and carry personnel and equipment. Don't forget to include liability insurance and maintenance costs, as well.
Factor in business insurance for all of the equipment, vehicles and personnel. Insurance for damage and bonding for theft is required in most states that license lawn care services.
Add in the cost of advertising for the lawn care service, including flyers, postcards and newspaper ads.
Figure in a category for miscellaneous expenditures and unforeseen expenses. This will serve as a buffer zone for monetary outlay that arises from immediate need and not part of daily operating expenses.
Hire an accountant for the lawn care business when the need arises. An accountant has the time to dedicate to making the lawn care service a viable business.