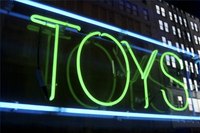 How to Buy a Toy Franchise. With the thousands of franchise opportunities out there, many people are beginning to turn towards toy franchises. It's the perfect choice for those that want to start a new business, but still have some support. To buy a toy franchise, you need to do your research and have excellent credit.
Check your credit history and do everything possible to improve your credit score. Franchises are often limited only to those with an excellent credit score and history.
Ensure that you have the financial backing to secure the toy franchise. On top of buying into the franchise, you'll need to pay additional fees every month or year and start up fees to secure a building.
Visit a franchise exposition to see the available franchises in your area. This gives you the chance to ask questions and to see what products they offer.
Shop around and look at different toy franchises. You wouldn't choose the first car you see and you shouldn't jump on the first franchise either.
Investigate the different toy franchises that you find interesting to see what former and current franchise owners think. Owners are often the best source of information.
Decide on the toy franchise you like the best by carefully examining the different information you've compiled. Weigh the pros and cons carefully because it can be hard to break the license agreement.
Create a comprehensive business plan that includes any outside financing you might use such as loans or investors. You'll need this when you visit with the company.
Fill out the application for your franchise and set up a meeting with the company. If everything goes fine, you'll have a new franchise.