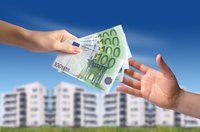 Whether it is your first time looking for a place of your own or you've been accustomed to living in a house, apartment living can pose a real adjustment. These tips can help you choose an apartment you will enjoy calling home.
Things You'll Need
<br>Apartment search resources
Budget your rent to one-third of your income or as close as possible. The more disposable income you have to save the better. Additionally, some apartment managers require a three-to-one ratio of rent to income. Ask about income requirements before a showing to minimize unsuccessful apartment hunting.
Utilize multiple apartment search services to maximize your choices and to obtain the best move-in special or lease rate. Leasing companies may try different offers both online and off to attract movers, so don't overlook newspaper ads as a good source.
Choose an apartment showing during the weekends or after the business day, if possible, to get an idea of how well insulated the apartment is against sound. Further, ask about the neighbors if it concerns you whether or not they have kids or pets. Open the windows in the apartment to get an idea of outdoor sounds such as traffic.
Investigate the apartment thoroughly and don't be fooled by surface appearance alone. Look for signs of neglect or poor construction around windows, under the sinks, the furnace, inside and around appliances, baseboards and the ceiling. Check these areas for indications of rust, molds, leaks and pest droppings or efforts to disguise these residential problems.
Visit the apartment complex area unannounced on a Friday or Saturday night to see what the night life brings. If it seems too rowdy, you may want to choose an apartment elsewhere. If noise is a problem, ask the landlord about the rules on music, visitors and other nighttime disturbances.
Check the apartment grounds out carefully and notice the location and condition of the trash bin as well as how tidy windows look from the outside. Also notice the condition of the cars and signs of pets. Look for indications of neglect by the tenants. While each neighborhood may house a slob or two, you want to choose an apartment where people take pride in how they live.
Ask both the leasing agent and the local utility company what the average monthly bills run on a similar unit. When discussing financial matter ensure that you cover rental insurance, pet deposits laundry, storage, and rent increases.
Research the apartment complex name and property owner name online and look for any complaints or lawsuits before you choose an apartment. Seek reviews from other tenants if these are available.