If you're experiencing acid reflux, also referred to as gastroesophageal reflux, making changes to your diet may help prevent or limit some of your discomfort. You should be able to tolerate most vegetables on the diet but may need to make a few modifications. Consult your doctor if you're experiencing acid reflux more than twice a week for a few weeks.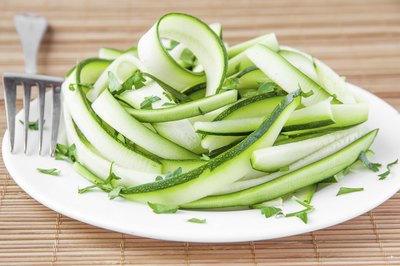 Start With Soft-Cooked Vegetables
Depending on the severity of your acid reflux, you may want to start with vegetables that are the easiest to tolerate to limit irritation and discomfort. That means mostly cooked, canned or frozen vegetables.
Good options include asparagus, carrots, green beans, mushrooms, pumpkin, spinach, potatoes, zucchini and winter squash You may also be able to tolerate lettuce in small amounts. For good health, try to eat three to five servings of veggies a day.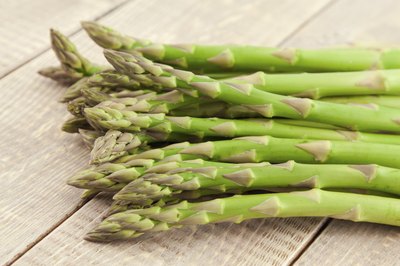 Slowly Add Raw Vegetables
If the soft-cooked vegetables and salad greens are going well, you may be able to start adding more raw vegetables into the mix. Keep a food diary to track intake and symptoms to rule out any specific vegetable that may be causing a problem, especially when adding something new.
Jackson Siegelbaum Gastroenterology reports that you should be able to tolerate most vegetables with your acid reflux. You may do well if you start with raw versions of the vegetables that you can tolerate cooked, such as carrots, spinach or mushrooms.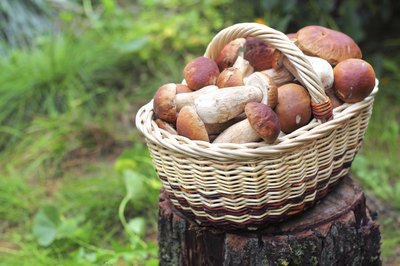 Vegetables That Increase Reflux
One vegetable that may give you a problem with your acid reflux is the tomato. That includes not only fresh tomatoes but canned and jarred versions as well, including spaghetti sauce or pizza sauce. The intolerance is due to the acidity in the vegetable.
Onions and garlic, which are paired together in many dishes, both increase acid reflux symptoms as well.
While you may be able to tolerate most vegetables by themselves with your acid reflux, you may experience symptoms if your vegetables are fried or coated in a high-fat sauce, such as cheese or cream sauce. Fat in food delays stomach emptying, which may worsen reflux symptoms, according to the McKinley Health Center.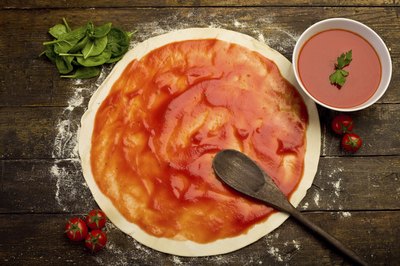 Diet Tips
In addition to picking out the right vegetables, there are other diet modifications that may help you manage your reflux. Eat small, frequent meals and limit your intake of other high-fat foods, such as fried meats and fast food.
Also, you may need to limit your intake of acidic fruits such as oranges and grapefruit, as well as chocolate, carbonated beverages, coffee and mint.