The key to making lower eyeliner look clean and sophisticated is using the right type of eyeliner and applying it well. Pencil and gel eyeliners both work well for lining the lower lash line. Liquid eyeliner is too harsh and should be reserved for the top lashes only. Gel liner tends to be longer-lasting than pencil, so if you need your makeup to stay in place all day, opt for gel. You can maximize the life of your pencil liner by setting it in place with an eye shadow.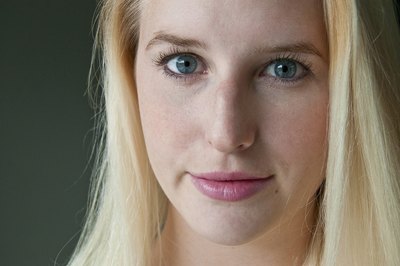 Step One
Start at the outer corner of your eye and, getting as close to the lash as possible, work your way in until you've covered about two-thirds of the length of your lower lash line. You don't want to cover the entire length all the way to the inner corner of your eye. This can look harsh and make small eyes looks smaller, rather than opening them up.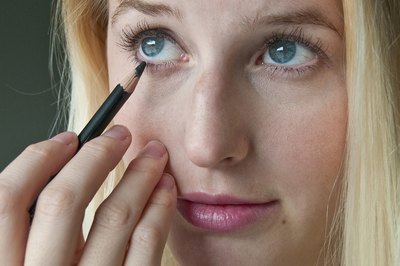 Step Two
Make sure that the liner on the bottom connects with the liner on the top at the outer edge of your eye. This creates a more natural, cohesive look, rather than making a blotchy, "I'm definitely wearing eyeliner" statement.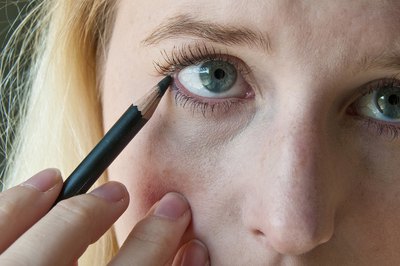 Step Three
If you use a pencil liner, set it in place with an eye shadow that closely matches it. Dip an angled brush in the eye shadow, tap off any excess powder and press the brush into the liner you've just applied. Keep pressing the shadow, picking up product when necessary, until you've covered the entire line.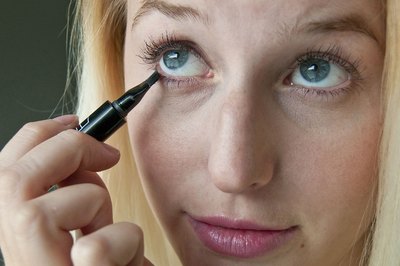 Tips & Tricks: Pencil versus Gel
If you're using a pencil liner, make sure it's freshly sharpened so you have a nice, precise tip to work with. If you're using a gel liner, use a thin, angled brush so you don't end up with a line that's too thick. A thick line on your lower lash line tends to look messy – more like your mascara smudged than properly applied liner.
Tips & Tricks: Different Looks
If you want a softer look, choose brown eyeliner. If you're ready to paint the town red or you have dark features, choose black eyeliner. If you want to liven it up a bit, you can also choose colored liner, but if you do, it's especially important to keep the line thin. Brown-eyed beauties do well with purple-, navy- or gold-colored liner. Green-eyed women should try violet, and ladies with blue eyes should go for a dark purple.