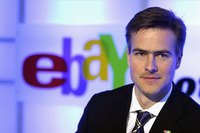 How to Keep eBay Business Records for Tax Purposes. May eBayers don't bother to keep records of the costs connected to selling items on eBay. Not only don't they know whether they are actually making profits on the site, but they miss the tax advantages of keeping business records.
Things You'll Need
Record books, ledgers or a spreadsheet program.
Files for receipts, bills and statements.
Tracking Expenses
Determine how much your inventory cost. If you are selling used items out of your attic or basement, the cost is zero.
Record the fees eBay charged you to list your items and the fees charged when the items sold. Ebay offers a detailed statement each month before it draws funds from your Paypal or checking account.
Keep track of the costs of supplies like postage scales, boxes, labels, and bubble wrap that you use to pack the items for shipping.
Compare the actual cost of shipping the items to the shipping costs that were added to the price of the items when they sold. You may need to more accurately assess shipping charges if the actual cost is more than you calculated.
Track your mileage to and from the post office or to stores to buy inventory or supplies. Mileage logs can be purchased at office supply stores.
Check your Paypal account for the fees charged when buyers transferred funds to your account.
Remember the costs of maintaining websites, merchant accounts for credit cards or phone numbers you use to market your inventory and stay in contact with buyers.
Reporting Income and Expenses
Total all income and expenses. Multiply your mileage by the rate allowed by the IRS to determine the costs of the miles you drove.
Determine whether you made a profit on eBay. If you did, you can fill out Schedule C-EZ to report your business income to the IRS. If you had a net loss or more than $5,000 in expenses, fill out Schedule C.
Calculate the self-employment tax you owe the IRS. Remember to deduct half this amount as an adjustment to income.
Pay your self-employment tax with the rest of your income tax. If your eBay business is very profitable, you may choose to pay estimated taxes during the year to avoid a large tax bill on April 15.