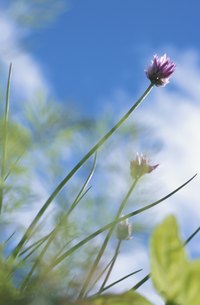 Companion planting is the process of planting different types of plants in proximity to create a better environment for the plants. This practices seeks to provide a natural bug repellent just by planting different plants next to each other. As with other plants, onions can profit by companion planting.
Place onions near carrots to help keep away carrot flies and their root maggots. Plant onions near potatoes to deter Colorado potato beetles. Onions are easy to grow from seed or you can buy sets and plant them directly into the garden.
Plant your onions near cabbage, beets, strawberries, leeks and lettuce to improve their flavor and to deter weeds and insects including the cabbage butterfly. Summer savory, another herb, planted near onions can deter bean beetles away from onions and beans as well.
Plant chamomile with onions to improve their flavor.
Avoid planting onions near peas, beans and sage, as they do not compliment each other in the garden.