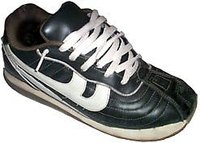 I've been to every state in the contiguous United States (except North Dakota), experienced magical European and Latin destinations and vacationed in some of the world's best resort areas. I did all this while on a very modest budget. Needless to say, I'm not a Trump or a Rockefeller. In fact, I'm more an agent of service to the rich, but I do always manage to have some great travel experiences, despite my shoestring budget. Here's how you can, too.
Things You'll Need
Not much money
The ability to adapt to any changing situation
Not much baggage (something you can sling over your shoulder)
No particular destination
Don't have a dream list. The best way to travel on a shoestring budget is to not be set on any particular destination. Search for incredible deals, and when you find one, grab it and make plans to go to that place afterwards.
Become a good money manager. The best financial gurus tell the rich and poor alike the same thing: If you only have a dollar, manage that dollar. You'd be surprised how far it will go if you only know how to manage it. This especially applies to traveling on a budget.
Be prepared for less than admirable sleeping quarters. Stay in hostels or check out Couch Surfing opportunities online (see Resources below).
Don't sit down to eat in a restaurant. This is especially true in Europe. If there's a bar, it's cheaper to stand and eat there.
Know how to search for deals online. Search for flights through your My Yahoo! account. EasyJet and EasyCruise have some of the best deals you will find. Sign up for the TravelZoo.com weekly newsletter to have great deals emailed to your inbox (see Resources below).