Embossing creates a lovely effect on cards and stationary. It adds a finished touch, and makes an ordinary blank card seem elegant and luxuriously polished. It is a way to add a subtle word or picture where before nothing existed, and the best part is that it's inexpensive and easily achieved with a simple tool, a little patience, and a vision of what you want to create.
(Embossed Card)
Things You'll Need
Embossing stylus

Paper card

Stencil
Masking tape

Well lit window
Step 1
See final slide for a list of what you'll need.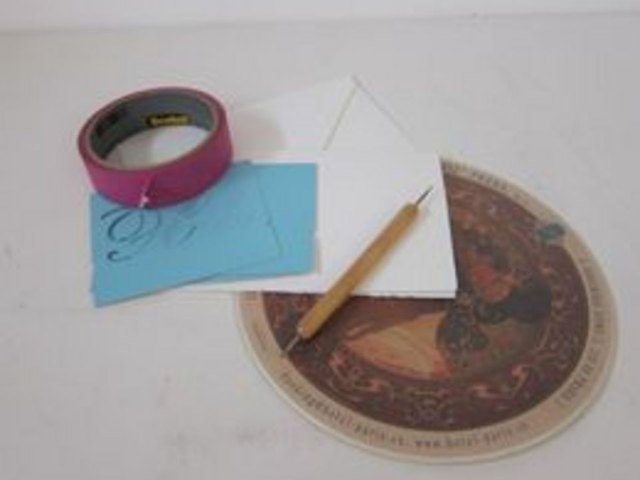 Supplies
Step 2
Place the card over a mouse pad, face down. Placed the first stencil over the card, positioned where you want your dry embossing to begin.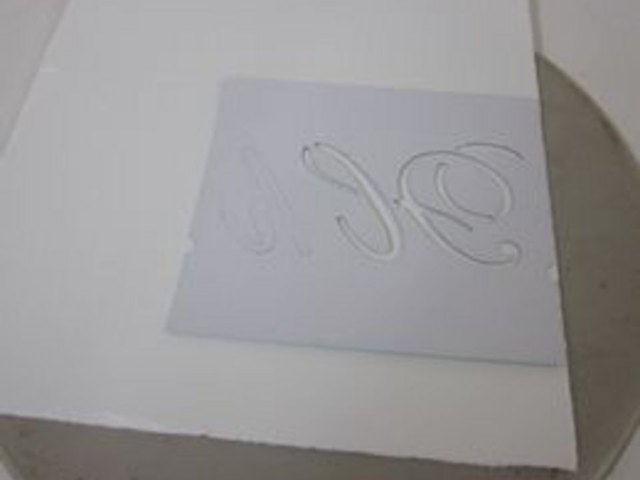 Step 1
Step 3
Trace design with the small end of the stylus, using even, gentle, pressure.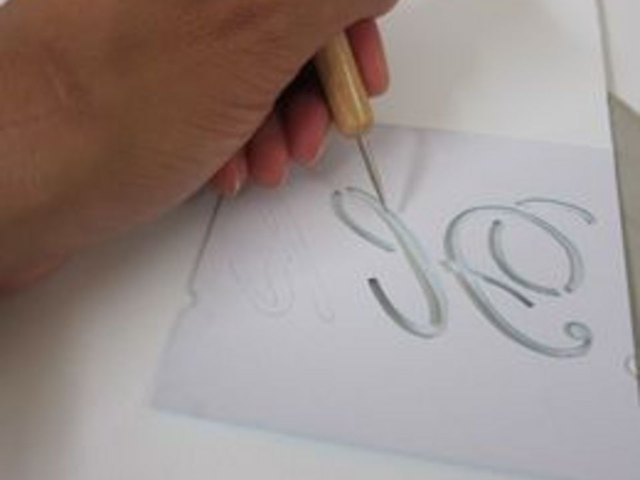 Step 2
Step 4
Take the larger end of the stylus and trace over the original line, gradually applying more pressure until the impression is well defined. Be careful not to break the paper with too much pressure. Don't rub the stylus between the lines, the paper will naturally raise.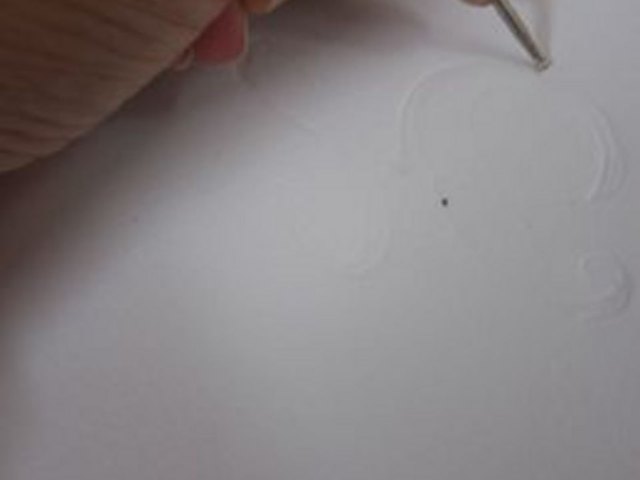 Step 3
Step 5
Place the second letter's stencil next to the first and hold it up to a window to figure out the spacing.
Step 4
Step 6
Tape the stencil into place. Repeat the embossing technique. Trace over it multiple times until the impression is evenly raised and deep enough to see on the other side.
Step 5
Promoted By Zergnet