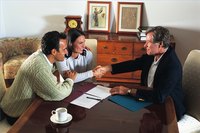 How to Determine Umbrella Insurance Policy Needs. If you think you have enough liability coverage in your auto and homeowner's policies, you might want to rethink that. You may someday be involved in a lawsuit, even if you are not at fault. Your liability insurance may cover part of a settlement, but an umbrella policy will protect you for the remainder of the money.
Add up your assets, and then at least double that figure. If a court rules against you and the judgment is more than your liability coverage, you could lose everything. If the judgment is large enough, you may still owe more--including your future income.
Look at your lifestyle. If you live in a wealthy community, if you do a lot of traveling or entertaining, or if you run a home business with either employees or clients coming into your house, an umbrella policy can protect your assets.
Consider an umbrella policy if you volunteer your time at church or in the community. Even if you win the case, you'll still have to pay your lawyer. An umbrella policy can help with that expense.
Consider buying more liability insurance on your existing policies if your risk of being sued is small. Lessen the financial burden of paying for additional coverage by lowering your deductibles.
Check your state rules for paying punitive damages in a lawsuit. Umbrella policies won't pay punitive damages in most states. Neither will they cover intentional acts in most instances.
Consider selecting a larger deductible. It's cheaper in the long run to end up paying $1,000 than having all your property seized and your wages garnished.