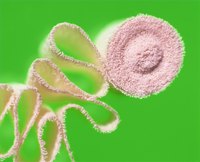 How to Pack a Wound. Deep wounds are never fun, and changing the dressings can be painful. But it's important to dress wounds properly to help them heal. Most likely a doctor or nurse can pack the wound for you the first time. But then you must take care of it at home until it heals.
Things You'll Need
2-by-2 or 4-by-4 inch gauze (size depends on wound)
Sterile water or saline
Sterile gloves
Adhesive tape
Feminine pad (optional)
Take pain medication about half an hour before you plan to change the dressing. Removing any gauze currently in the wound hurts, especially if the wound has dried to the gauze.
Soak the gauze in warm water by letting the shower water run over it, if the gauze is sticking to the wound.
Wash your hands. Put on sterile gloves, if the wound is large. Then slowly remove the current dressing, and discard.
Clean the inside of the wound by pouring the sterile water or saline over the wound. Or, if the wound is deep enough, wet several pieces of gauze with the sterile water or saline, and swipe the gauze across the sides of the wound.
Moisten the gauze that you are using to pack the wound with the sterile water or saline. The amount of gauze you need depends on the size of the wound. Ask your doctor if it's necessary to use sterile gauze.
Push a corner of the gauze into the wound, and then pack the rest of the gauze on top of it. Continue in the same manner with more pieces of gauze as needed. There should be enough gauze in the wound to prevent the edges from touching.
Place a gauze pad over the top of the wound, and tape it down. Some medical tapes can irritate your skin, especially if you have to do this for a while.
Rinse your hands after finishing.