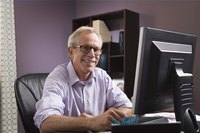 How to Create a Retirement Budget. Planning for your retirement can make all the difference in how relaxed those years are. If you make sure you are covered and safe by the time you retire, you will be able to enjoy your free time rather than having to worry about meeting your expenses and debts. Having a retirement budget in place years before you actually retire is the first step to a successful retirement plan.
Think about changes that will impact your budget, both positively and negatively. For example, you may lose your health insurance once you retire or you may want to sell your home and move to a smaller place, thus saving in taxes and utilities.
Decide how much money you need to live comfortably. Don't use your present salary as a guideline. Instead, think about the type of lifestyle you would like to have after you retire. Your salary may be enough now, but it will be different if you plan on traveling or pursuing a hobby once you are into retirement.
Think about payments or debts you will no longer have after retirement and plan your budget accordingly. Mortgage is the most obvious one, but car payments, college loans and even credit card debt may well change by the time you reach 60 years old.
Plan for a long retirement. Most people live in retirement at least 20 years. If you retire at 55, expect that number to be even larger. You need enough savings to last you for that period even before tapping into your retirement fund and your IRAs.
Take inflation and taxes into consideration. If you are using financial planning software, you may be able to create an estimate of how much your money will depreciate over the next few decades. Even a small percentage of inflation (under four percent) will cause you to lose almost half of your buying power over 25 years.
Start planning as early as possible, but step up your plan at least five years before your actual retirement. At this point, you will need to set up a date for the actual retirement and start working on making sure all your bases are covered. This is the right time to catch up on late payments, increase your investments and pay old debts.