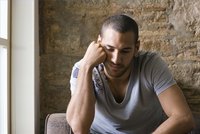 How to Talk to a Psychiatrist. Seeing a psychiatrist can be intimidating, anxiety-inducing and even embarrassing, largely due to the stigma attached to mental illness. It is difficult to divulge your deepest secrets to a stranger, but if you suffer from symptoms of mental illness, you must overcome your fears and get medical help.
Ask your psychiatrist about her treatment approach. Some psychiatrists prescribe medication after an initial intake and only meet with patients for a few minutes every few months. Others prefer to see patients weekly for hour long sessions. If you are uncomfortable with your doctor's style, ask for a referral to another physician or broaden your treatment plan to include another practitioner, such as a psychologist.
Be honest with your psychiatrist. Your doctor's goal is to help you, not to judge you, but he can't treat you properly if you withhold information during your sessions. Everything you tell your psychiatrist is confidential, and cannot be shared without your permission or a legal order.
Talk to your psychiatrist about prescription medication. Many psychiatric medications have severe side effects that can disrupt daily life. Your doctor will explain the benefits and risks of a prescribed medication and proper use of the medicine. If not taken as directed, psychiatric drugs can cause severe illness.
Prepare for the session. It is helpful to keep a daily journal in which you record medication side effects, eating and sleeping patterns, emotional fluctuations and any other pressing issues. Refer to your journal during therapy to give your doctor specific information about your progress.
Have at least one goal for the meeting. Perhaps you need to discuss an issue from your past that you can't stop thinking about, or maybe you want to talk to your psychiatrist about discontinuing medication. Goal setting will give you some sense of control over the structure of the therapy session, and achieving goals will boost your confidence and provide a sense of accomplishment.
Call your psychiatrist if you have an emergency. You and your doctor should discuss an emergency plan so you will know when it's appropriate to seek immediate attention.