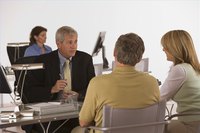 How to Find a Credit Union. For those who prefer a smaller bank to the large, impersonal banking chains, a credit union is the best choice. Credit unions are small banks that serve some type of affinity group, such as employees of a company, people who live in a certain town or members of specific professions. Credit unions are famous for their personalized service and excellent deals on financial services.
Ask your employer about credit unions that the company is affiliated with. Ask about trade association credit unions you may be eligible for if your company doesn't have its own.
Find out if your church or other house of worship has a credit union, or whether your specific religion has a local credit union.
Look online for credit unions in your area. Use a credit union search site such as Credit Union Online that tells you all about the ones you may be eligible for.
Get a credit union membership through a family member. Ask family members if they belong to one and then find out if their credit union accepts other family members who otherwise would not be eligible.
Check your state's credit union association or league for information about where to find the right one for you. Check with the National Credit Union Administration for information about your state's association.
Search through the phone book for local credit unions that may admit customers who live in the geographic area. Call a few and ask about their requirements and get recommendations about the ones that might be right for you.