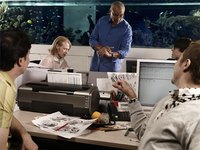 How to Learn the Five Functions of Management. Mary Parker Follet, the "mother" of conflict resolution, described management as "The art of getting things done through people." Management is also the design and maintenance of an environment where individuals work in groups to efficiently accomplish selected missions and objectives. Management, regardless of the business, breaks down to five basic functions: planning, organizing, staffing, leading and controlling.
Prepare for the future by planning ahead. Set attainable goals. Determine how to achieve these goals and create a planning process that fits your needs.
Confirm that you have an able and willing staff to execute the mission of the organization. The staffing function of management is concerned with the manipulation and deployment of an organization's human resources. Its main goal is to maintain, retain or terminate those responsible for the embodiment of the organization's mission.
Organize by bringing together necessary resources. Arrange personnel and equipment so that units and individuals accomplish their activities and duties in the most efficient way. This leads to everyone achieving the organization's goals.
Stimulate high performance among the staff and management personnel. Lead others to accomplish goals and direct the organization in such a way that makes the company more coherent and cohesive.
Ensure that the plans created during the planning process are implemented properly. The function of controlling requires managers to set standards of performance for all people along with processes for the staff to follow.