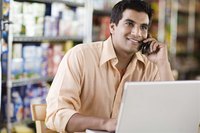 How to Enroll in a 401k Program. A 401k is a directed retirement savings program, named after the section pertaining to its regulation in the Internal Revenue Code of the United States. To enroll in a 401k program, you'll need to work at a company that offers them, since a 401k is, by definition, employer-sponsored.
Ask if a 401k account is included as part of your compensation package. If so, it may turn out that your employer will enroll you automatically once you accept an offer of employment. From there, all you'll need to do is manage your 401k, as the majority of these plans are self-directed.
Find out what your company requires of an employee wishing to enroll in a 401k program, in the event that sponsorship is not automatic. While the specifics vary from company to company, it is common for large companies to offer 401k access only to mid- and upper-level employees, requiring workers at the entry level to climb the ladder before a 401k plan is offered.
Fulfill whatever requirements you must to qualify for 401k enrollment. Some typical requirements include enrolling during an open enrollment period, fulfilling a preset number of work hours and attainment of 21 years of age. If you have any questions about your company's requirements, you can direct them to human resources personnel or your company's 401k administrator or administrative office.
Consider your marital status when you enroll in the 401k program. Under federal statutes, the money in your 401k automatically reverts to your spouse in the event your estate needs to be settled. If you want to will the money to a different party, you will have to fill out an official waiver to be registered with the IRS in addition to making provisions in your will.
Choose how much money you want to be able to contribute to the account each year. Most plans permit employee self-direction, meaning you're free to fill in the blanks regarding deposits into your account. Your employer may also have bonus programs in place that will help add to your 401k.
Ensure that all enrollment forms are filled out correctly and in full to prevent the possibility of any future errors in administrating your account. Always be sure you understand all terms and conditions you're agreeing to before signing off on them.