How to Make a Deep-Fried Mars Bar. Deep-fried Mars bars are a Scottish delicacy, proudly served in fish and chip shops up and down the country. There are few things more delicious than gooey, melting chocolate, nougat and caramel encased in a crispy golden shell. Now you can make your own at home.
(CRP photo)
Things You'll Need
1 Mars bar

5 oz. (150 g) flour

2.5 oz. (75 g) corn flour

1 pinch bicarbonate of soda (baking soda)
8 fl. oz. (225 ml) milk

Oil (about 32 fl. oz. or 950 ml)

Mixing bowl

Deep fryer or saucepan
Step 1
Chill the Mars bar in the refrigerator.
CRP photo
Step 2
Mix together the flour, corn flour and bicarbonate of soda in the mixing bowl.
CRP photo
Step 3
Add milk to the flour mixture until the batter becomes creamy.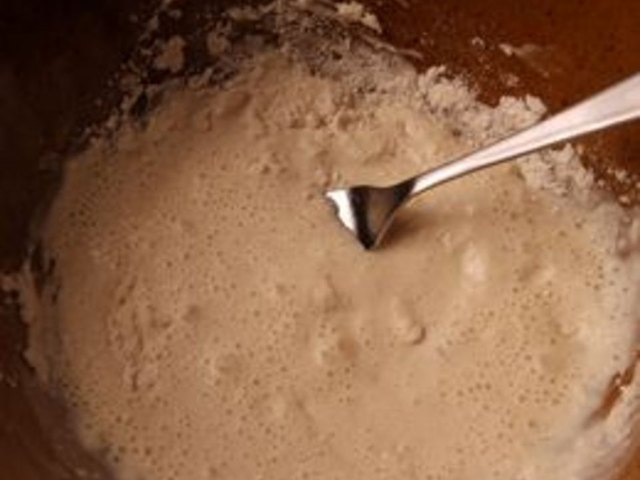 CRP photo
Step 4
Heat the oil in the saucepan or deep fryer.
CRP photo
Step 5
Remove the Mars bar from the fridge and dispose of the wrapper.
CRP photo
Step 6
Coat the Mars bar in batter until it is completely covered.
CRP photo
Step 7
Carefully lower the coated Mars bar into the hot oil and fry until the coating is golden brown.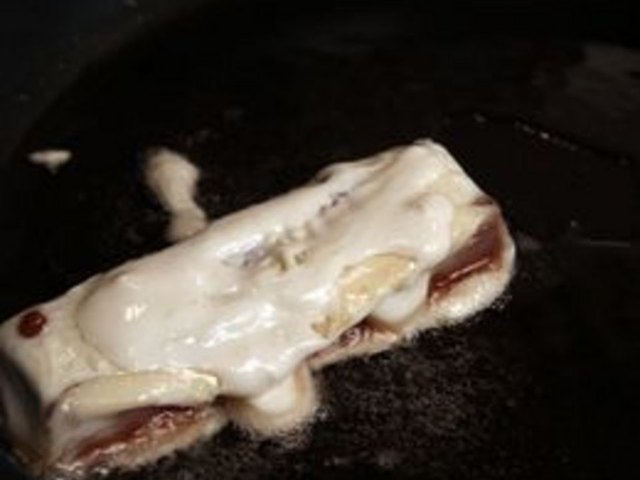 CRP photo
Step 8
Remove the deep fried Mars bar from the oil and allow to cool on kitchen roll for several minutes.
CRP photo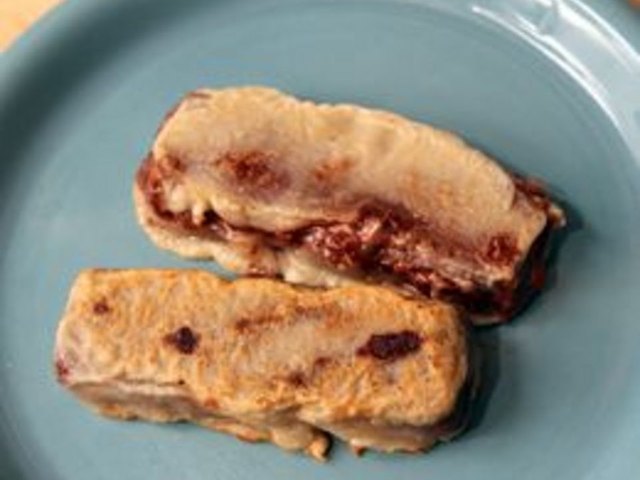 CRP photo
Tips & Warnings
Use beer instead of milk for a lighter batter.
Substitute Snickers, Twix or another chocolate bar to vary the recipe.
For smaller mouths, cut the Mars bar into bite-size chunks before battering and frying.
Serve the deep-fried Mars bar with ice cream for a truly decadent treat.
Deep frying in hot oil can be dangerous. Children should not attempt this recipe without the supervision of an adult.
The inside of the Mars bar will be very hot after frying, so let it cool for several minutes before eating.
Promoted By Zergnet