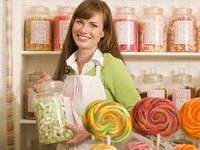 How to Boost Employee Morale. If you have employees, you have likely faced the challenge of boosting employee morale. Unhappy, disinterested employees can lead to poor productivity and high turnover rates. By following a few steps, you can effectively boost the morale of your employees.
Make your employees feel as though they are a major part of the business. Good communication with your employees can do wonders for employee morale. Listen to your employee's thoughts and incorporate their ideas into your policies and procedures.
Have an open door policy for listening to employee's comments, questions and complaints. Also provide a feedback box where they can voice their opinions anonymously. If an employee doesn't feel a vital part of the organization, that can severely lower morale.
Reward hard work from your employees. One of the most effective ways to reward hard work is to have performance bonuses. A performance bonus is a bonus given to an employee who reaches a standard set by an employer. The bonus can be in the form of money, more vacation days or any number of other perks. Be sure to make the performance bonuses realistic and give all employees an equal chance.
Exhibit loyalty to your employees. If your employees see you as loyal, they are more likely to be confident and hard working. Conversely, if you show a lack of loyalty, employees will pick up on that and the employee morale will suffer. Ways to show loyalty are by promoting from within instead of hiring someone from the outside and doing your best to avoid layoffs.
Encourage a family atmosphere at work. Doing so will let your employees know that you care about the individuals and not just the work they produce. You'd be surprised how much you can boost employee morale just by stressing a family atmosphere in the work place. Plan regular company luncheons, parties and other events to help promote a family atmosphere and thus increase employee morale.
Get to know your employees. You don't need to dig into their personal lives, but knowing their birthdays, family members' names and hobbies will make them feel like you care.