The 2010 Dietary Guidelines for Americans report considers potassium a nutrient of concern. That means many Americans may not be meeting their daily potassium needs from their diet choices. While potassium is needed to assist the body in performing daily functions, getting enough in your diet also promotes health. Consult your doctor if you're concerned about potassium in your diet.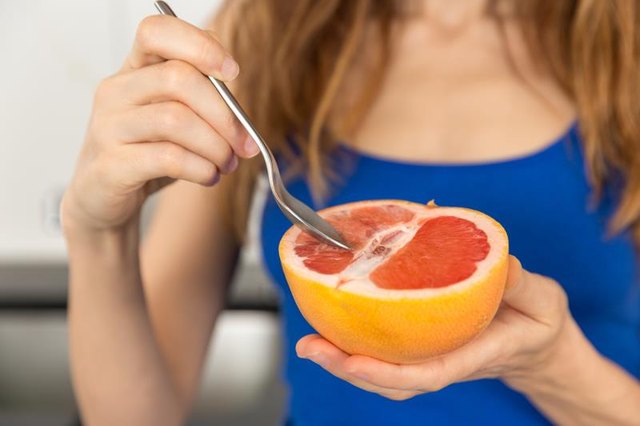 (DenizA/iStock/Getty Images)
Potassium is both a mineral and electrolyte and is essential for the proper functioning of your body. Potassium helps make protein and build muscle, break down carbs, maintain acid-base balance and support the electrical activity of your heart.
In addition, getting more potassium in your diet may help lower blood pressure, lower your risk of kidney stones and improve bone health.
The Institute of Medicine recommends adults get 4,700 milligrams of potassium a day.
Eating more fruits can help you meet your daily potassium needs. High-potassium fruits include bananas, oranges, mangoes, grapefruit, kiwifruit and cantaloupe.
For example, a medium banana has 425 milligrams of potassium and a small orange 240 milligrams. Dried apricots and prunes are also high in potassium.
Vegetables are also a good source of potassium. Good choices to up your intake include potatoes -- both white and sweet -- tomatoes, broccoli, lima beans, peas, lentils, pinto beans, mushrooms, zucchini and winter squash.
One medium baked potato with the skin meets nearly 20 percent of your daily potassium needs with 925 milligrams. A 1/2-cup serving of broccoli, winter squash or brussels sprouts has 250 milligrams of potassium.
Making sure you meet the recommended daily milk servings, 3 cups a day, can also increase your potassium intake. One cup of milk has 350 to 380 milligrams of potassium. While the potassium is good for your heart, be sure to drink nonfat milk to limit calories and saturated fat intake.
Yogurt, with 260 to 435 milligrams per 6-ounce container, is also a good source of potassium. Read food labels to identify those with the higher amounts. Eat nonfat or low-fat yogurt, just as you would do for your milk.
While potassium promotes good health, too much potassium is not good for everyone. The elderly have a more difficult time maintaining potassium balance because their aging kidneys may not be able to eliminate enough of it in their urine. People with kidney disease also need to be careful about eating foods high in potassium. Your doctor can help you determine whether a high-potassium diet is appropriate.
Promoted By Zergnet