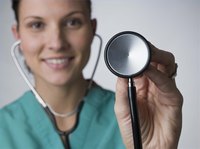 How to Reverse a Vasectomy. The number of reverse vasectomy procedures is increasing. It is a less costly and shorter process than other means of reproduction assistance. Several sudies report higher success rates of reproduction with vasectomy reversals than with In Vitro Fertilization. The reverse vasectomy process takes a couple of hours and can be performed only once. The decision to undergo a vasectomy reversal should not be taken lightly.
Things You'll Need
Think very seriously about your decision to seek a vasectomy reversal. Consider the cost which can be anywhere from $5,000 to $10,000. This cost is often not covered by health insurance.
Take into account the timing of your vasectomy. Reverse vasectomies are more successful within 10 years of the original vasectomy. You will also need to prepare yourself for the recovery time, which can take as long as a couple of months.
Speak with your regular doctor about your thoughts on the procedure and ask for a referral to a specialist. Having the right specialist will play a large part in the success of your vasectomy reversal.
Meet with the specialist and discuss any fears or concerns you may have. You will discuss with the doctor your original vasectomy and he will decide if you are a good candidate for a reverse vasectomy. Ask for specific details about the procedure and post-procedure care; about up-front costs and additional costs if complications arise; and about special instructions to prepare for the surgery.
Bring a clean pair of underwear to your procedure and plan to spend the day at the hospital. Some surgeries take only one to two hours, but complications can occur. You will also have to let the effects of anesthesia wear off so that will add to your release time.
Arrange to have someone drive you home once you have been released by the doctor. Make sure you have asked your doctor for any special recovery instructions including how long to refrain from sexual relations and when you can return to work.
Follow your doctor's post-operative orders. These will include staying off your feet for the first 24 hours, wearing snug-fitting briefs, reducing swelling with an ice pack placed indirectly on the scrotum, and not lifting anything heavy for two weeks.