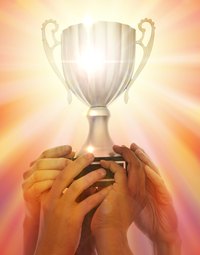 Many of us come to a time when we feel a lack of passion and purpose in life. For some, this comes as a "mid-life crisis," but this feeling can occur at any time. When it becomes clear that you have lost your passion or purpose, that can mean it is time to re-assess your choices and pursue a new path. Although this is easy to say, it can be difficult to do. Finding your passion involves a great deal of self-reflection and willingness to challenge your current patterns.
Look Back to Your Past
Think about who you used to be, before you had the responsibilities of work, family, or children. Often, the key to figuring out who you want to be is to look at who you were before "everyday life" zapped away your passion. Take an inventory of what you loved as a kid. Journal about who you wanted to be when you were a kid and what you wanted to do with your life. Try not to censor yourself: Write down even the most ridiculous or far-fetched ideas you had. Even if you can't become an astronaut or a paleontologist, these interests can be a key to figuring out your passions.
Know Your Talents
Sometimes we think about our lives as being filled with either "hobbies" or "real life." It can be hard to see our passions when we do not take what we love seriously. Take a hard look at your hobbies, interests and what gives you joy. Write out every interest and consider if you want any of these to be a larger part of your life.
Think Beyond Work
Remember that finding your passion doesn't necessarily mean that you have to upend your life or completely change your career. Although sometimes following your passion requires a change in work, it can also simply mean a shift in priorities. You can follow your passions by pursuing continuing education courses, volunteer work, and joining online message boards or classes.
Take the Next Step
After you have a clearer sense of what motivates you and kindles your passion, think about next steps. Do you plan to change careers based on this passion? If so, think about what qualifications you need to pursue this goal. Do you want to begin continuing education or volunteer work? If so, check out information about local opportunities. If you feel unsure about next steps, talk with trusted friends or family members to get perspective.