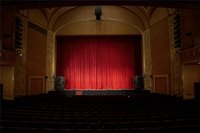 How to Get Discount Theatre Tickets. Attending a live theater experience can be exciting, with the performer working "without a net." but it can be expensive. Follow these steps to get discount theatre tickets.
The easiest way to get discounts theatre tickets is to go to the matinee. A standard theatre schedule has shows on Saturday, Sunday and Wednesday afternoons. Obviously check the schedule of the show you would like to see for details, but outside of Broadway, a matinee can save you about 25 percent.
Check out websites like lastminutetheatre.com or theatremania.com for last minute deals on Broadway and other major cities across the country. There are many sites like this and by plugging in "discount theatre tickets" and your nearest major city, you'll be able to find some great deals.
Get a large group together for the show. Most theatres will offer discount tickets for groups larger than 20 people. It may take some organizing on your part, but you might save as much as 50 percent. (Especially if you check out a matinee.)
Look for theatre clubs and groups in your area. Many major cities, New York, LA, Chicago, just to name a few, offer an email service that will email a list once a month that will tell you which shows still need patrons to attend. They attract you by offering 50 percent or more. Again go to the web for these clubs, as they will all be specific to the area of the country you live in.
Contact scalpers or ticket brokers. It might seem like you might pay more money, but they may be more than willing to cut you a good deal as the big day approaches, if they have left-over seats, singles or even obstructed view tickets. Remember it costs you full price if you buy now, but you might save half by waiting.
Get rush tickets right from the theatre. While this is predominantly done in New York, many theatres offer lotteries or tickets given out randomly. Usually these seats are the front row, a tad too close to the stage. But it costs you next to nothing in comparison to a full price ticket.