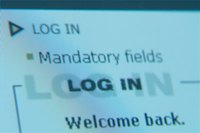 How to Start a Web Design Business. Starting a web design business may be a simple choice for those who are already familiar with the Internet or have a degree in a related subject. If you understand what's involved in designing a website, this could turn into one of the most profitable business you can ever dream of. Almost every single business out there now has a web presence, and more and more individuals are also jumping into the bandwagon by paying for their own sites.
Set up your own website. This should be your first step, long before you start looking for clients. Go all out with design and make sure the website looks flawless. Then direct potential clients there to see what you can do.
Learn what's involved in designing a successful website. This entails researching what's out there, seeing what the big companies are doing and comparing different sites in quality and easiness of use. Aside from design and layout, you will also need to manage information change, maintenance and navigability of the site.
Consider expanding to offer additional services such as search engine submission and optimization, Internet marketing and traffic promotion. Most clients don't have the knowledge or the time to do this themselves and will be happy to pay extra for the service.
Build a portfolio. While you can start by designing the website of a friend or family member, it makes more sense to offer your services to a non-profit organization, such as a church or local clinic. Not only will you be doing a good deed, but the reference will certainly look more impressive in your resume.
Partner with other freelancers. Copywriters can create the text for the websites, while search engine specialists can advice clients how to make the best of their business. Working as a group unit also means that you will land jobs by indirect association and partnerships.