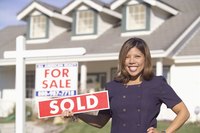 How to Start a Home Staging Business. A home staging business will put you in the position to help homeowners present a home for sale, in its best light. This helps the homeowner to sell the house more quickly, and often for more money. The home staging industry is growing rapidly, and materials for learning the skills needed are becoming readily available. Anyone with the right skills and determination can start a home staging business.
Study home staging. Take a course online or in your area, if one is available. Buy home staging and redesign books to study.
Practice neutralizing the decor of homes. Start with your own home, to learn the techniques that will quickly and effectively neutralize a house.
Find out the local business laws in your area. Get a business license and consider getting bonded. Come up with a clever business name that will interest potential clients in your business.
Offer to do a few jobs for free or for a greatly reduced rate. Do the jobs for practice and to get a good client base. The satisfied customers can provide references and word of mouth advertising.
Market your business. Talk to realtors who could benefit from your services. Call people who are selling their home by owner, and tell them how you can help them get the home sold faster.
Send out regular press releases about your business and how it fits into the current housing market. Consider taking out paid advertising to increase the visibility of your business.
Collect data on your successes. Find out how long it took to sell the houses you staged, and use that information in future advertising.