A 1980s prom party conjures images of perms, taffeta gowns, flat shoes, skinny ties and shoulder pads. To create your "totally awesome" '80s prom party, put away your cell phone, strap on a Walkman and gather inspiration from some of the '80s most iconic prom movies, such as ""Pretty in Pink" and "Footloose." Begin with invites that scream '80s prom and incorporate the theme into every aspect of your party planning, such as style of dress, food and decor. Load a playlist with 1980s pop and rock music to keep guests dancing all night long.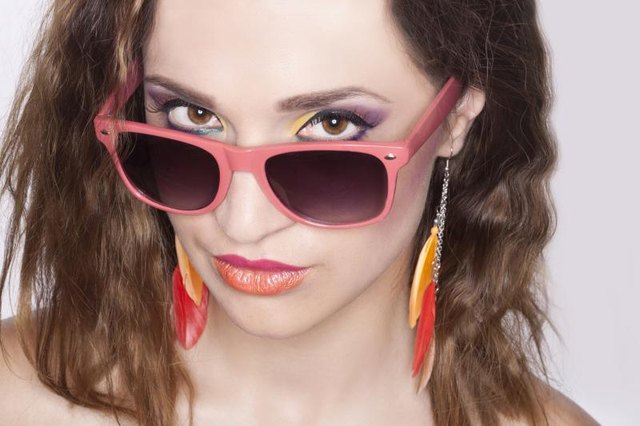 (moxito/iStock/Getty Images)
Set the scene with initiations that inspire guests to dress and party like its 1980 prom night. Neon colors were all the rage; incorporate those colors into your invitations. Include '80s slang, loaded with superlative adjectives, and invite your guests to a "totally excellent" prom party that promises to be "tubular." Include the date, time, location, who's hosting the event and RSVP information. Request your guests come decked out in their best '80s prom attire and offer a prize for the best '80s-inspired prom wear.
Rafal Kajdanski/Hemera/Getty Images
Create an '80s vibe with a lot of black, silver and pink balloons and streamers. Add neon-colored geometric shapes, indicative of the designs from that era, to the walls and doors. Decorate black or white tablecloths with runners incorporating loud animal prints. Include brightly colored napkins, cups and plates. Get out your 1980 yearbook or collect pictures from the past and decorate the tables with framed photos of your guests. Create an awesome backdrop loaded with balloons for your guests to pose in front of. Snap pictures and create a collage for each of your guests, labeled "Class of 1980."
nikkytok/iStock/Getty Images
Think early Madonna -- big hair, teased bangs and a lot of taffeta and lace -- for the ladies. Accessorize with matching flats, big earrings, fingerless gloves and wrist corsages. Pointy shoes, high-tops and shoulder pads scream '80s fashion for men. Accessorize with brightly colored cummerbunds, bow ties or skinny ties and a carnation on the lapel. If your closet is bare, secondhand clothing stores are ideal for finding nostalgic prom dresses, shoulder-padded jackets and accessories. Don't forget the king and queen of the prom; keep a few crowns on hand and make someone's dream come true.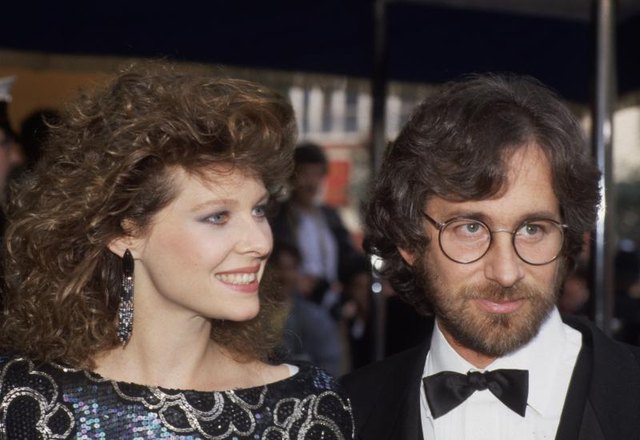 Hulton Archive/Hulton Archive/Getty Images
Prom just wouldn't be the same without a big bowl of prom punch made with 1 part ginger ale, 1 part orange juice and 1 part cranberry juice. Add rum to taste; for fun, place a few empty flasks around the bowl. Load the table with salty snacks such as chips, cheese puffs and pretzels, and choose an assortment of finger foods that were popularized in the '80s, such as spinach dip served in a pumpernickel loaf, seven-layer Mexican dip, mini quiches and California sushi rolls. Create a candy stand that features nostalgic favorites from the '80s and let Pacman or a Rubik's cube be the inspiration for a cake or individual cupcakes.
Stockbyte/Stockbyte/Getty Images
Promoted By Zergnet