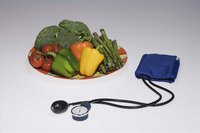 How to Follow the Sacred Heart Diet. The Sacred Heart Soup diet is a diet that proposes a strict diet for you for a period of seven days with a net result of several pounds of weight loss and some detoxification benefits to the body. This is also known as the Cabbage Soup diet and is popular with many due to an unlimited quantity requirement of specific foods.
Make Sacred Heart Soup. This is the staple of the diet for the seven days and you can eat as much of it as you want. The diet suggests you eat plenty of soup to keep you full and help detox your body. Many people find that two extra large batches will last the week, or you can start the soup on a Sunday and make another batch by Wednesday. You can make a big batch and warm it as you need it on the stove or in your microwave or you can cook it in a slow cooker and leave it on low all day.
The recipe is adaptable with some flavor variations such as herbs and spices but consists of:
2 large tins of any canned tomato (stewed, diced or whole plum) Green onions for taste Beef bullion to taste (a few small envelopes or teaspoons ought to do) Dry package of chicken noodle soup mix Bunch of celery, chopped 2 cans of beans 2 lbs. carrots 1 bell pepper (green, red, orange or yellow) Generous handful of chopped mushrooms Vegetable cocktail 1/2 to 1/4 head of shredded cabbage
Simmer until vegetables are soft but not mushy.
Eat fruit and soup on day one. Eat only these items but eat as much as you want. Drink only from the following list: unsweetened juice, black coffee, black tea and drink plenty of water. Do not add milk or sugar to coffee and tea.
Any fruit is allowed except bananas.
Consume vegetables and soup on day two. Eat as much soup as you can, drink plenty of water and eat lots of cooked and raw vegetables. Have a baked potato for dinner with a little bit of butter.
Enjoy lots of fruit and vegetables and soup on day three. Skip the potato today but fill yourself up with plenty of soup and don't forget to drink six to eight glasses of water.
Have at least three bananas on day four and drink as much skim milk as you can. Also, eat your sacred heart soup.
Eat a steak or some ground beef today. Try to get from ten to twenty ounces of beef today. If you prefer, you can consume skinless chicken or fish in its place but today your body will benefit from protein. Eat tomatoes too and don't forget your soup!
Load up on the meat again today with no limit and have a bowl of soup as well. Also eat as much cooked and raw vegetables as you want.
Boil or steam up some brown rice on day seven and have some vegetables and soup as well. At the end of the seven days, you're all done. You may have lost more than ten pounds. Resume a regular, healthy diet for at least a few weeks before trying the sacred heart diet again.