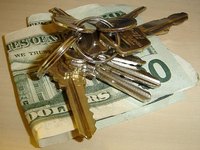 Identity theft is on the rise and millions of people fall victim every day. Identity theft robs unsuspecting people of their security, their time, their money and -- most importantly -- their credit.
Things You'll Need
A document shredder is a must
Make sure that you always use good passwords that are not easily guessable. Don't use your name or your kids' names or birthdates in your passwords.
Be careful who you give your passwords to. Do not give personal information or passwords to unfamiliar people or technical support representatives. Beware of ex-girlfriends or ex-boyfriends.
Always use a document shredder to destroy old documents, bills, and credit applications. Dumpster divers are a major source of identity theft.