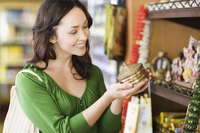 How to Turn Shopping Hobby Into a Career. Some people were just made to shop. If you're one of those lucky people and you're interested in turning your shopping talent into a career, look no further. These easy steps will soon have you doing a job that you already love. Some people hate shopping and pay good money to have someone else, like you, do it for them.
Decide what you are best at. Is clothes shopping your forte or is it gift shopping? Maybe you're extra talented at shopping for home furnishings, or for groceries. You may have more than one specialty if you want.
Get volunteers from your family and friends. They'll give you a predetermined amount of money, and you shop for what they need, adding your special touch.
Keep a list of your volunteers for references. Your future clients may want to check with past customers of yours to confirm satisfaction. They'll need proof that this isn't just a hobby for you.
Hone your talent. Use these first volunteers to see areas that could use improvement with your shopping. Did you go overboard, or totally mismatch the client with their products? If so, speak with the customers to find out how you could have done better. Their input is priceless at this point in your shopping career.
Target a specific kind of client. Usually, upper-class citizens are the ones to hire personal shoppers. But don't totally rule out other tax brackets. All it takes is someone with no time or no desire to shop for themselves. You may target extra busy employees.
Advertise, keeping in mind your target client. The yellow pages are a good place to start. But nothing compares to word of mouth.
Consider giving discounted services to a few clients while you build your client base, so that they can pass on the word to their friends and co-workers. This hobby of yours is about to pay off.
Make business cards, with your new title: Personal Shopper. Congratulations, your shopping hobby is now your career!