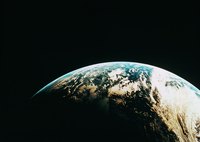 The first living creature to be sent from Earth into space was a Russian dog named Laika in 1957. Twelve years later, NASA astronaut Neil Armstrong became the first man to set foot on the moon; since then, great technological developments and an ever developing space tourism industry have made it possible for civilians to be sent into orbit.
Virgin Galactic
Virgin Galactic promises to send at least 700 people into space with the creation of the world's first spaceline operating from the world's first purpose-built commercial spaceport, Spaceport America. The 27-square-mile complex in New Mexico has a 12,000-foot runway along with a hangar and training building known as the gateway to Space, designed by architects Foster and Partners. Those involved have founded the Galactic Unite charity to help the next generation of space pioneers. Tickets cost $250,000, though the launch date was on hold following a crash a 2014 crash in which a test pilot was killed.
XCOR Aerospace
Four members founded XCOR Aerospace in California in 1999, and the company employs over 50 skilled scientists and engineers working out of a 10,375-square-foot hangar in the Mojave Desert. Its aim is to create affordable space travel; its Lynx craft is built to carry two people 330,000 feet into orbit. Rather than the traditional jet engine, Lynx is powered by reusable rocket propulsion and can make up to four flights daily. From 2016, XCOR plans to let customers journey to space at a cost of $95,000 for a trip that will last 30 to 50 minutes.
Space Adventures
Space Adventures was as of 2014 the only private company to have sent civilians to space. Since 2001 its clients have collectively spent nearly three months in orbit, traveling over 36 million miles. Travelers can choose experiences such as spacewalking for a unobstructed view of Earth, spending over two weeks aboard the International Space Station or a circumlunar mission that entails a trip to the far side of the moon, within 60 miles of its surface. Tickets peak at $150 million.
Become a NASA Astronaut
Becoming a NASA astronaut is a long-term commitment; years of education and experience are required to meet even the most basic criteria. NASA accepts military and civilian applicants, all of who must have at least a bachelor's degree in science, engineering or math. Aviation experience is also a must for nonteachers. Physical requirements include excellent vision, blood pressure below 140/90 when seated and a height of 62 to 75 inches. If selected, basic training includes scuba diving and swimming tests, weightlessness simulation and Russian language training. It can be years before applicants are assigned to a flight. The small percentage who qualify can expect to spend six months to a year at a time in space.