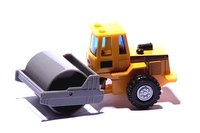 How to Avoid Penalties With a 401k Rollover. The IRS allows you to move retirement money without tax or penalty as long as you play by the rules.
Review your financial and retirement planning goals, making sure that moving your 401k account is in your overall best interest.
Consult with a qualified tax advisor about your intended move to get a clear idea about your options and their potential tax consequences.
Thoroughly research new "locations" for your 401k money and choose investment options that are compatible with your risk tolerance and investment horizon.
Contact the service representative or asset manager where your new account will be and ask him to provide you with the IRS-required paperwork for accomplishing a "qualified transfer."
Choose your investment options, sign and date the paperwork, and return it for processing.
After the transfer or rollover is complete, check the performance of your new investments at least quarterly and make adjustments for optimal returns.