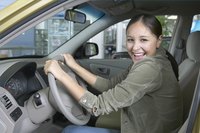 How to Buy an Extended Warranty. Whereas a warranty is included in the price of a product, you pay extra for an extended warranty or service contract. Will you need this additional coverage?
Expect to be offered a separate service contract when buying a car, major appliance or electronic item. A service contract, like a warranty, provides repairs and/or necessary maintenance for a specific time period.
Read the terms of the warranty coverage that automatically comes with the product.
Compare the coverage of the warranty with the coverage of the service contract to determine if the service contract warrants an additional expense.
Determine how likely the product is to need repairs. You may need a service contract if the product is unlikely to need servicing or if the expected repair cost is low.
Determine if the service contract requires you to pay a deductible amount or any other fee such as a cancellation or transfer fee.
Find out where you can have your product serviced under the service contract.
Consider waiting until just before your warranty period expires. You don't need to buy a service contract at the time you buy the product. You'll know better if you need a service contract after you've owned the product for some time.