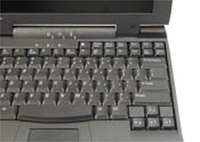 How to Bank Online. Convenience is the name of the game with online banking. Review your account balances, pay bills and order checks with the click of a button.
Things You'll Need
Internet Service Providers
Banks
Computers
Personal Financial Software
Make sure your current bank offers online banking. If not, open a checking account with a bank that offers an online banking service.
Check to ensure that your computer hardware and software meet the bank's minimum requirements.
Sign up for online banking via the bank's Web site or at your local branch office. You will need to provide basic, personal information. Have your bank account numbers handy as well.
Log on to your account through your bank's Web site using the customer number and/or password assigned to you by your bank.
Run the demonstration program that most banks offer through their Web sites. The demonstration will take you step by step through all of the online banking features available to you.