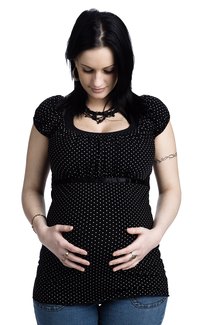 A double heartbeat early in your pregnancy does not necessarily signal the arrival of twins. The special type of heartbeat monitor called a fetal Doppler that you or your doctor uses early in the pregnancy to listen for a heartbeat can just as easily record an echo, making it seem like there are two heartbeats when there's really only one. Between your tenth and twelfth weeks of pregnancy, however, you should be able to accurately detect twins using a heartbeat monitor. The process isn't difficult, but does require patience and a fair amount of trial and error.
Things You'll Need
Squeeze a thick layer of ultrasound gel on the head of the heartbeat monitor. Ultrasound gel is a clear, water-based gel that helps the monitor glide over your abdomen easier, ensures close contact between the heartbeat monitor and your skin, and prevents the formation of air pockets that can reduce the effectiveness of the monitor.
Position yourself either lying down, semi-reclining or sitting up in a chair. Start with the position most comfortable for you but prepare to change positions if necessary to get a clear heartbeat.
Place the heartbeat monitor between your belly button and pubic bone with the monitor head pointing downward toward your pubic bone.
Move the heartbeat monitor across and upward over your abdomen until you get clear heartbeat sounds. Keep the monitor in constant contact with your skin and use a slow rocking motion to ensure you cover the entire surface of your abdomen.
Listen for what sound like two galloping horses or two pulsating, wind-like sounds – an indication you are listening to two separate heartbeats.
Set a timer for 10 seconds and, focusing on one heartbeat at a time, count the number of heartbeats you hear. Multiply the number you get by six.
Compare the two numbers, each of which should be between 120 and 180 beats. If you're carrying twins, factors such as differing positions in your womb and differing activity levels cause the heart rates to differ. If the second heartbeat is an echo, the heart rates will match.