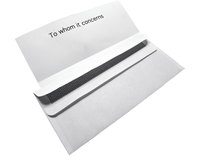 Do it yourself paper folding machines speed up the process of folding letters and mail outs. Although the machines range from inexpensive to very costly, they save time and greatly reduce the amount of workers needed to complete the task of folding letters or brochures. To use a folding machine, one need only set the machine and insert the paper. Depending on the type of folding machine, some adjustments may be necessary to get an accurate fold. On an electronic machine the settings can be saved for each job. A manual machine does not allow one to save settings. Manual machines usually require someone to feed the machine whereas an electronic machine has a paper tray and needs less monitoring. Folding machines usually only work with paper of 11 and 14 inches. Folding machines can fold up to 30 letters a minute or 1,800 sheets per hour.
Load the tray with your documents. If the paper folding machine is electronic, choose the paper size, fold type, amount and tray from which to fold the paper. For manual machines, make the necessary adjustments to achieve the type of fold. Choices are z fold or regular letter fold. The width of each folded panel can also be adjusted.
Press the start button. Most machines will allow interruption of the cycle by pressing a stop button.
Check to ensure the machine is folding the paper correctly and with the right amount of accuracy. You can make adjustments, as needed, by stopping the machine. An electronic machine can be stopped by pressing the start button. Make the necessary changes using the electronic panel. A manual machine will require manual adjustments to achieve the desired fold.