Cheers explode from the living room as the football clears the goal posts, followed by the losing team's fans enduring some good-natured ribbing. If you're gearing up to host your first Super Bowl party, don't limit yourself to chips, dips and beer. Plenty of seating, a big-screen TV and a lavish spread of food and beverages are the bare bones of a successful party that will keep your fellow fans asking if you're hosting next year's party too.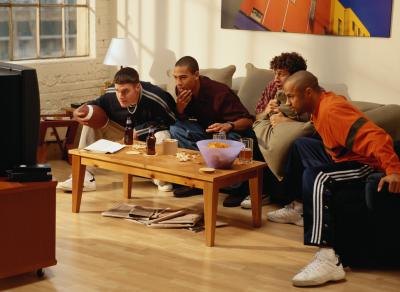 (Ryan McVay/Photodisc/Getty Images)
Place the sofa and loveseat in good viewing positions, then work your way around the room to add more seating. A row of dining room chairs or bar stools behind the sofa and low ottomans placed on each side of the room add more seating for your guests. Beanbag chairs and floor pillows are other seating options, depending on how large a crowd you're expecting. While the dedicated fans gather in front of the TV, less-enthusiastic guests appreciate a table and chairs in an adjoining room, where they can monitor the game while conversing or playing cards, cribbage or bones.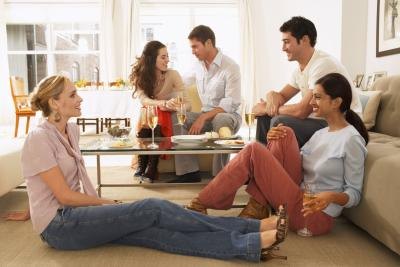 Christopher Robbins/Digital Vision/Getty Images
Hang light-blocking curtains or blankets over the windows to block excess light from reflecting off the TV screen. Football-shaped helium balloons float overhead, while individual chalkboards or dry erase boards allow your friends to plot the next play. Cut coasters from artificial grass, available at home improvement centers, and scatter them about the room, on your coffee and end tables. Alternately, use plastic tablecloths to protect your tables from accidental spills and water rings. Scatter bowls of popcorn, peanuts, Chex mix and spiced nuts about the room for snacking.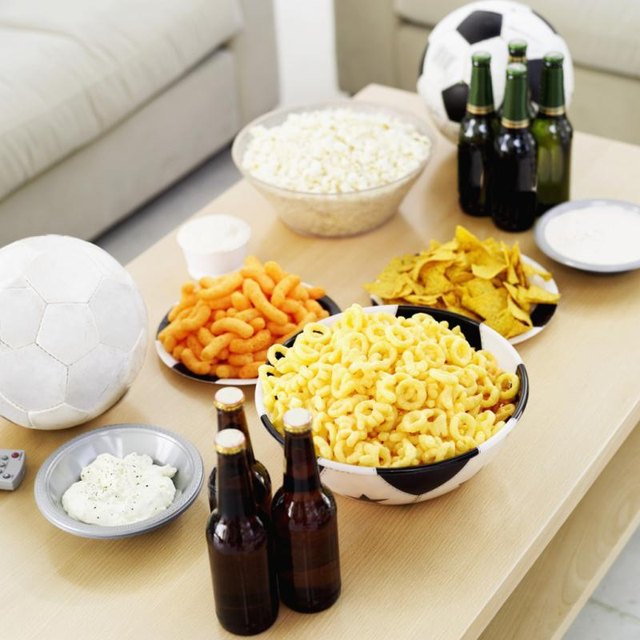 Stockbyte/Stockbyte/Getty Images
Half the fun of a Super Bowl party is the feast. In warmer climates, you may spend the morning grilling chicken and ribs, when the weather outside is frightful, simply cook them in the oven. Crock-pots and chafing dishes allow you to keep all the food warm, such as: ribs, chicken, hot links, sweet and sour meatballs, macaroni and cheese, roasted potatoes and nacho sauce. Meanwhile, serving bowls nestled into ice-filled trays keep the potato and macaroni salads, sliced cheeses, salami, meats, dips and condiments cold. If the buffet table is already full, place the desserts and the Super Bowl cake on a separate table where it's easy to cut and serve the cake.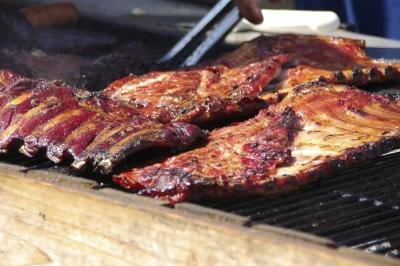 ligonography/iStock/Getty Images
While the Super Bowl is always associated with beer, provide an assortment of beverages for your friends. Pitchers of sangria and fresh-squeezed lemonade, bottled hard cider or lemonade, red or white wines, sodas, bottled water and specialty beverages, such as non-alcoholic ginger beers and sparkling juices, slake the fans' thirst. And when the game is over, prearranged designated drivers and taxis ensure that your guests make it home safely after a long evening of football fun.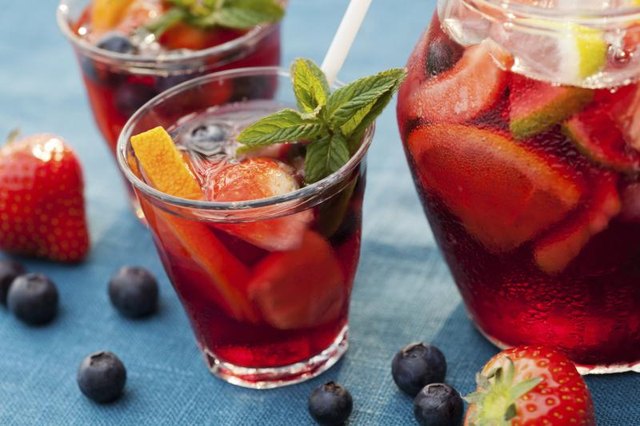 Natalia Van Doninck/iStock/Getty Images
Promoted By Zergnet