Christian Ethiopians follow the Julian calendar and celebrate Christmas on January 7, not the Christmas day of the Gregorian calendar with Christmas on December 25th. The nation's Ethiopian Orthodox Christians commemorate the occasion by breaking their long fasts, taking part in liturgical religious processions and cooking traditional meals. The holiday is also celebrated on the same day by many Christian Ethiopians throughout the world who are part of what's known as the "diaspora."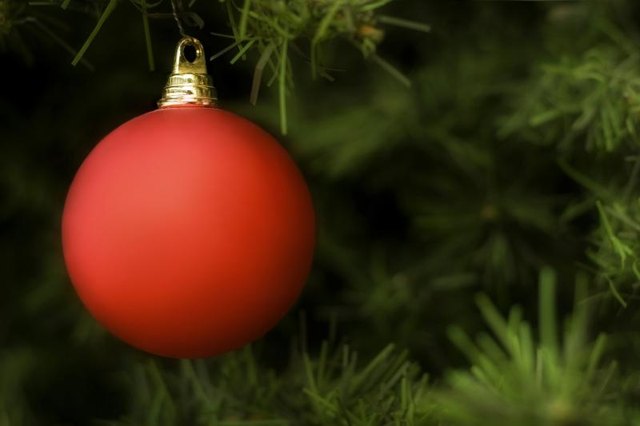 (Design Pics/Design Pics/Getty Images)
In the morning on January 7, Orthodox Christians gather for Mass. Clothed in a traditional robe known as a shamma, a white garment with bright stripes, each person takes a candle and walks in procession three times around the local church. Ethiopian Christians around the world participate in similar religious ceremonies in their own countries, although they may also choose to celebrate Christmas on both December 25 and January 7.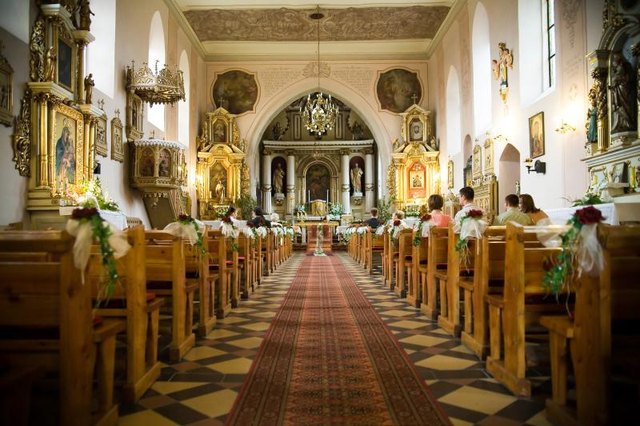 Michal Adamczyk/Hemera/Getty Images
In Ethiopia, Christmas is known as "Genna.'' It is also the name of a ball game played with sticks similar to hockey. The story is that when angels appeared to shepherds outside of Bethlehem and announced the birth of the Christ child, the shepherds were so excited that they played this game. Today the game is normally played late in the afternoon on Christmas day by all the men in the village, while the elders stand on the sidelines and referee. Two teams compete to see which side can hit a ball into one of two goals on opposite ends of a field.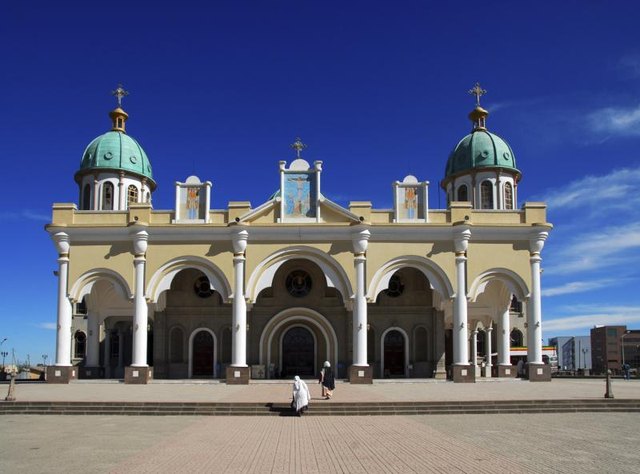 mtcurado/iStock/Getty Images
For Ethiopian Orthodox Christians, Christmas day marks the end of a 40-day period of fasting. During the fast, they typically refrain from eating meat and subsist on vegetarian meals of lentils, grains, fruits, breads and stews. Families gather for a lavish meal after the morning procession. The main course is doro wat, a stew of a red sauce that requires nine onions, and a rooster cut into 12 pieces and served with 12 hard-boiled eggs. The stew is eaten with a spongy bread called injera. Honey wine is served in Ethiopia and in some other African countries. Ethiopians in the diaspora eat doro wat, injera, and honey wine in their homes or at local restaurants.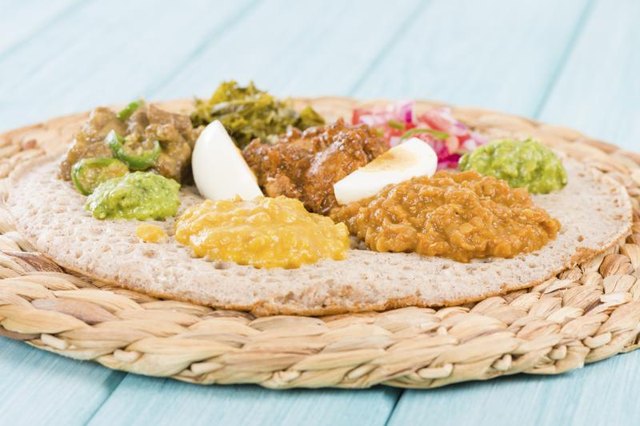 Paul_Brighton/iStock/Getty Images
It's a common misconception that the Christmas observance only lasts for one day a year. In fact, Christmas begins on Christmas day but continues for 12 days after -- the "twelve days of Christmas." In Ethiopia the holiday celebrating the end of this 12-day period is known as Timkat, which falls on January 19. Roughly corresponding to the Western feast of Epiphany, Timkat commemorates the baptism of Jesus in the Jordan River. Mass takes place in the early hours of the morning and priests ritually bless pools of water. Then, during the day, crowds gather in procession through the streets bearing replicas of the Ark of the Covenant.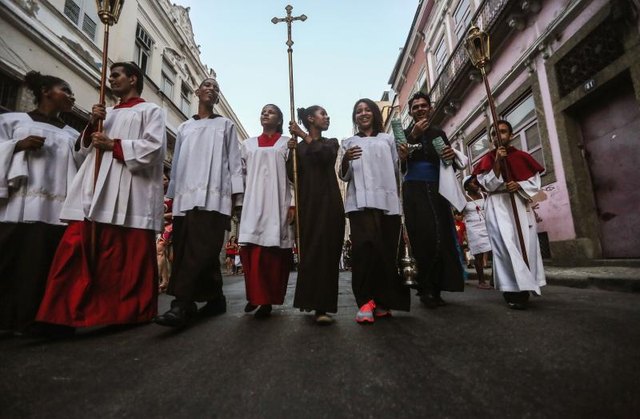 Mario Tama/Getty Images News/Getty Images
Promoted By Zergnet