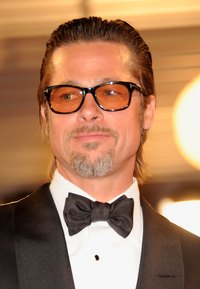 Whether or not you should grow a mustache depends on the look you wish to cultivate. If you are a man in his 40s who wants to look younger, a mustache may not be a good fit, especially if your overall hair is graying. On the other hand, if you are a recent college graduate who looks younger than his 22 years, you may opt for a more mature look. Regardless of your reasons for choosing a mustache sound grooming practices will help you keep a clean appearance.
Things You'll Need
Mustache comb
Shampoo
Conditioner
Mustache wax
Scissors
Razor
Moisturizer
Towel
Comb the hair over your upper lip with a straight downward motion with a small mustache comb.
Shampoo your mustache. Do this at least two times a week to remove any cigarette smoke or food residue which may have accumulated. Use regular hair shampoo. Apply to the mustache by placing a small amount on your finger. Rub it in thoroughly, then rinse.
Condition your facial hair. As the Men's Health website suggests, use regular hair conditioner after each wash to promote softness. Use mustache wax to retain the shape.
Trim your mustache regularly. The Moustache March website recommends a beard trimmer; an ear/nose hair trimmer or sharp hair cutting scissors, works also. Cut your mustache in a dry state. If you use scissors, cut horizontally. Support the hand holding the scissors with the other one to steady your hand, allowing you to cut in a straight line.
Moisturize the underlying skin. Facial hair removes moisture from your skin, drying it and making it vulnerable to flaking, according to the Men's Health website. Massage the moisturizing cream into your mustache, wiping away any cream residue with a towel.