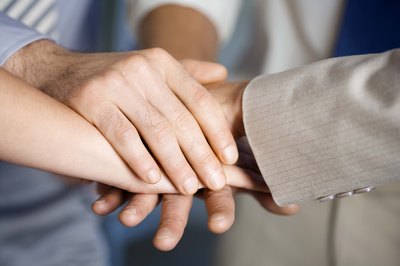 Allergies
Allergies can cause the hands, among other portions of the body like the face and the feet, to swell. When the body is allergic to a substance, it releases histamines into the bloodstream. When an allergy is mild or moderate, the hands, face or feet may swell, possibly accompanied by hives and minor difficulty breathing. When an allergy is more severe, known as anaphylaxis, the blood pressure drops, the body swells (including the hands), and the individual may go into shock. Anaphylactic shock is very dangerous and requires quick action before the body shuts down.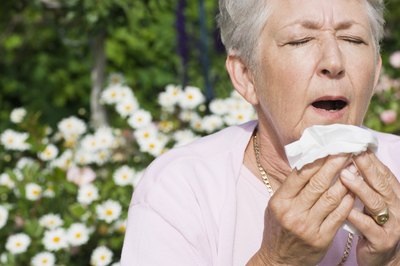 Hand Injuries
Hand injuries can cause the hand to swell, sometimes severely. When the hand is injured, fluid will collect around the injured area in order to promote tissue regrowth. When injured tissues tear, they leak fluid that builds up around the injury. This is what causes pain and stiffness in the injured area. Hand swelling can occur as a result of muscle sprains, strains, broken bones and carpal tunnel syndrome. Swelling can be relieved by applying ice for fifteen minutes every hour until swelling goes down.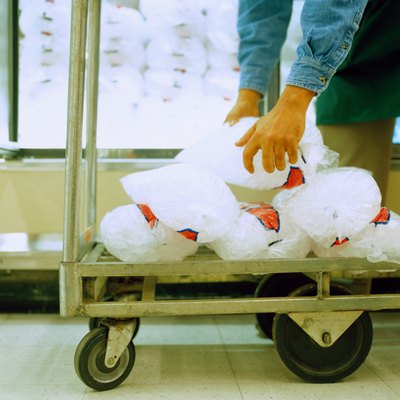 Weight Gain
Swelling in the hands is a common condition among overweight and obese individuals. Circulation becomes slower and as a result, the lymphatic system, which usually drains tissues fluid, works more slowly, creating pockets of liquid known as edema or oedema, especially in the hands and feet. Pregnant women may also experience swelling of the hands due to the increase of water retention in the body. This occurs because the uterus presses up against the vena cava, which slows blood flow to the rest of the body and causing the lymphatic system to drain very slowly. To minimize swelling, lift your arms up in the air and bend and release your elbow gently to increase the circulation in your arm.