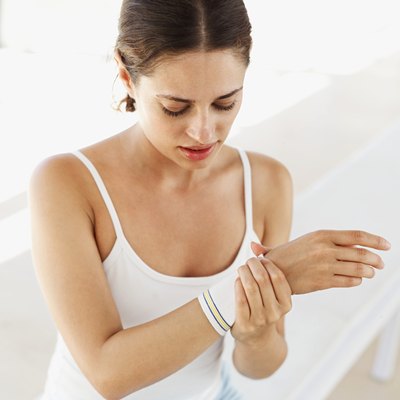 About
According to the Mayo Clinic, wrist pain is the most common musculoskeletal complaint that doctors see. Wrist pain could be caused by stress injuries, sprains, fractures or arthritis. Most causes of wrist pain can be treated. Seek medical treatment if your wrist pain worsens over time or lasts more than three days. If you have tried ice, rest or ibuprofen, but are still in pain, you should consult your doctor.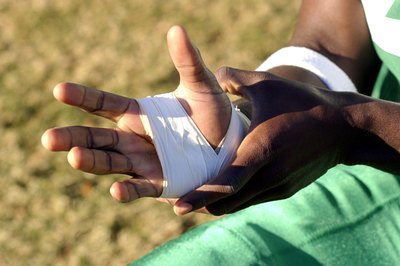 Fractures and Sprains
Minor wrist sprains will cause some discomfort and swelling—ice, rest, and over-the-counter anti-inflammatory medication should relieve a minor sprain in two to three days. If you fell onto your hand or wrist, used your hands to brace yourself in a car accident or have been lifting or moving heavy objects, you may have sprained or tore a ligament in your wrist. Major sprains or torn ligaments will cause severe pain, swelling and bruising. A severe sprain should be looked at by a physician.
Tendinitis occurs when tendons in the wrist become inflamed. Tendinitis will cause pain and minor swelling. Tendinitis is caused by repetitive strain injuries. Strain on the wrist from activities or work like—tennis, bowling, driving or playing musical instruments—could lead to tendinitis. If you were doing a job or activity for hours on end before your wrist pain began, you may have inflamed irritated tendons in your wrist. Consult with your doctor about options to relieve the pain and swelling associated with inflammation. A wrist splint is commonly prescribed to help limit your wrist's range of motion while tendons heal.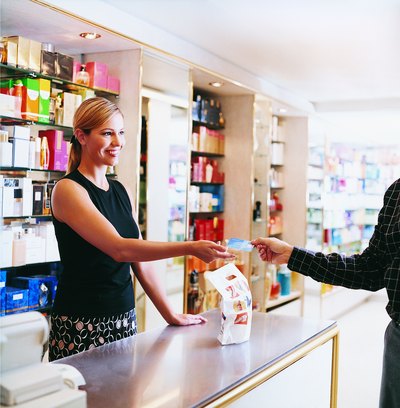 Carpal Tunnel Syndrome
The carpal tunnel is a narrow passageway in your wrist. Inside your carpal tunnel is the median nerve. Carpal tunnel syndrome is when pressure compresses the median nerve causing, tingling or numbness in your hand and fingers, pain radiating from your wrist to your hand, arm and shoulder, and weakness in your hand. Carpal tunnel syndrome, according to the Mayo Clinic, isn't caused by typing on a computer; several studies have found no relationship between using a computer up to seven hours a day and a risk of carpal tunnel. The exact cause is remains unknown. If you are having tingling or numbness in your wrist, shooting pains, and trouble holding objects or weakness in your wrist, you may have carpal tunnel syndrome. Treatment options include wrist splinting, anti-inflammatory drugs, steroids injections or surgery.
Osteoarthritis and Rheumatoid Arthritis
Osteoarthritis can affect your wrist. When cartilage starts wearing down—joints and bones start to rub together—causing severe pain. Osteoarthritis will cause pain, swelling, stiffness and weakness in your wrist. According to the Mayo Clinic, there's no known cure for osteoarthritis. Pain management is recommended prior to considering lifelong medication or joint replacement surgery. Using a brace and working with a physical therapist can increase your range of motion and help reduce wrist pain. Over-the-counter pain creams help numb pain; hot or cold compresses help relieve pain and increase circulation, which reduces numbness in your wrist.
Rheumatoid arthritis–a disease–starts in small joints like those in your wrist, and affects joints throughout the body. Joint pain, swelling, weakness or changes in the bone structure of your wrist could be signs of rheumatoid arthritis. Doctors believe rheumatoid arthritis is caused by a virus that may be linked to genetics. Hormone changes may also be involved in the development of rheumatoid arthritis. When arthritis presents itself in your wrist, your doctor can test to determine what type of arthritis you have and what treatment option would be most effective.