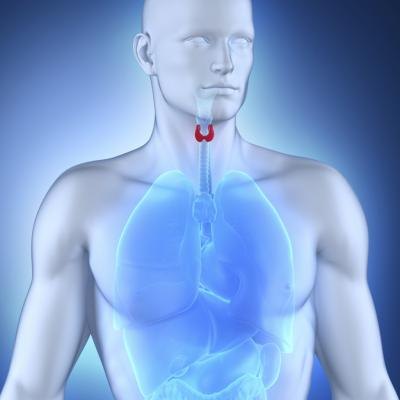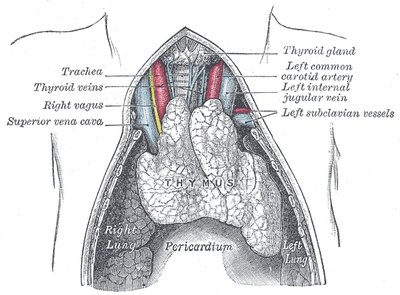 Location of the Thymus Gland
The thymus gland lies in the upper portion of the chest. Present from birth, the thymus gland grows in size until puberty when its usefulness in helping develop the immune system is done. The thymus in teenagers and adults gradually shrinks in size, as fat and connective tissue replace the thymus gland.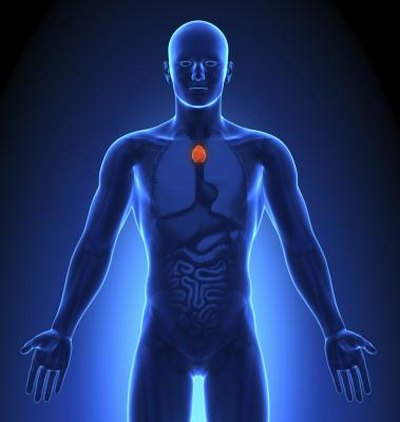 Thymus Gland in Children
As children grow into adolescents, their immune systems develop where the thymus gland plays a vital role. They build the body's storage of T-lymphocytes, also known as T-cells, which attack invading infectious organisms. T-cells begin as B-lymphocytes, created in the bone marrow. Some travel to the thymus gland where they grow into T-cells. Then the thymus releases them into the body where they attack invaders.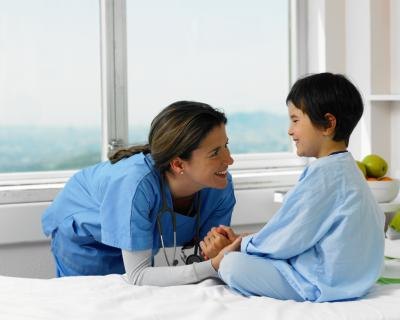 Thymus Gland in Adults
Adults do not need their thymus gland to produce T-cells, but they still can acquire diseases from the gland. Cancer of the thymus, known as thymoma, rarely occurs, but it results from a cancerous tumor on the gland.
Another problem adults might experience is a weakening of the voluntary muscles, which are known as myasthenia gravis. Patients with this disorder commonly have drooping eyelids. A disfunctional thymus sends improper instructions to the immune system, resulting in the creation of cells that fight the body. The result: chronic autoimmune disorders such as myasthenia gravis. Removal of the thymus results in muscle weakness improvement in 70 percent of cases.