Elevated Potassium
Hyperkalemia is the medical term for elevated potassium levels in the bloodstream. Potassium plays an integral role in regulating the proper function of the heart, lungs, muscles, kidneys and other organs. Heightened levels of potassium may lead to such symptoms as nausea, fatigue, muscle weakness and tingling in the extremities. In extreme cases, the condition can cause cardiac arrest and death. As such, understanding the root causes of high potassium levels is integral to staying healthy.
Kidney Dysfunction
The most common cause of elevated potassium is kidney dysfunction. Kidneys are responsible for eliminating potassium from the body. If a kidney's ability to function is decreased, potassium can build up in your body. Specific kidney disorders linked to elevated potassium include acute or chronic renal failure, lupus nephritis, glomerulonephritis (kidney inflammation) and urinary tract obstructions (such as kidney stones). A transplanted kidney may be "rejected" by the body, which can result in high potassium levels as well.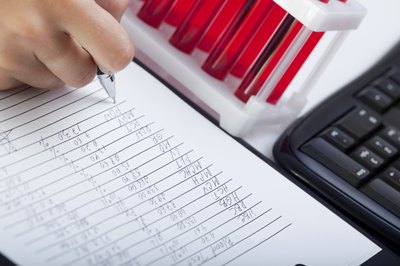 Adrenal Dysfunction
The adrenal gland assists the kidneys in excreting potassium by releasing cortisol and aldosterone. These hormones are necessary for proper kidney function as it relates to potassium. Therefore, adrenal dysfunctions that inhibit the release of these hormones can lead to elevated levels of potassium. Addison's disease is the most common adrenal disorder associated with hyperkalemia. Similarly, diabetes affects the kidneys in a similar manner by causing reduced kidney function.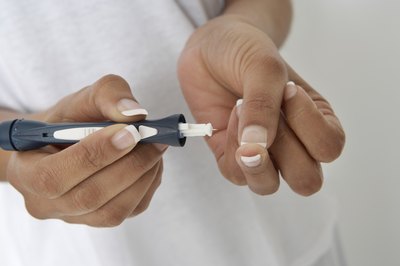 Medications
Some medications contain potassium. When taken orally, the excessive intake of potassium can lead to elevated potassium levels. However, it should be noted that healthy kidneys typically adapt to increased ingestion of potassium by increasing the rate of excretion into the urine. As such, kidney dysfunction often plays a factor when considering medications.
Some medications cause high potassium not by containing the element itself, but by inhibiting excretion of potassium into the urine. Such drugs include ACE inhibitors prescribed for hypertension, nonsteroidal anti-inflammatory drugs (NSAIDS), angiotensin receptor blockers (ARBs) and certain diuretics (such a Bactrim and Aldactone).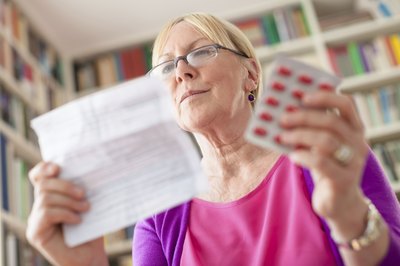 Tissue Destruction
When cells die, they release potassium into the bloodstream. Conditions that cause massive cell death can lead to elevated potassium levels. Causes of such tissue destruction include trauma, burns, surgery, alcoholism and drug abuse.