Decaffeinated coffee isn't caffeine-free. It is simply caffeinated coffee that has been processed to remove at least 97 percent of the original caffeine. Because different types of coffee can vary in caffeine content and some processes remove caffeine more than others, this means decaf coffee can also vary in caffeine content.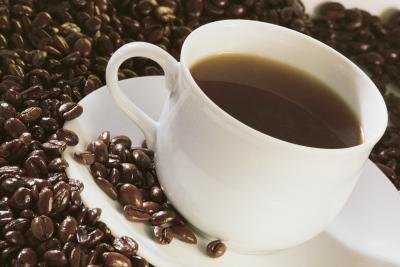 (Comstock/Stockbyte/Getty Images)
An 8-ounce cup of regular brewed coffee can range in caffeine content from 102 to 200 milligrams, with most cups containing about 133 milligrams. The same amount of decaf coffee has an average of 5 milligrams of caffeine, with a typical cup containing between 3 and 12 milligrams. However, an article published in November 2007 in Consumer Reports noted that some 10- to 12-ounce cups of decaf coffee from popular chain restaurants had as much as 32 milligrams of caffeine.
Promoted By Zergnet