Valtrex
Valtrex is an antiviral drug used to stop the growth and spread of the herpes virus. Valtrex, also known by its generic name valacyclovir, is marketed by the GlaxoSmithKline company. Although there is no cure for herpes, Valtrex can lessen the symptoms of infection, according to Drugs.com.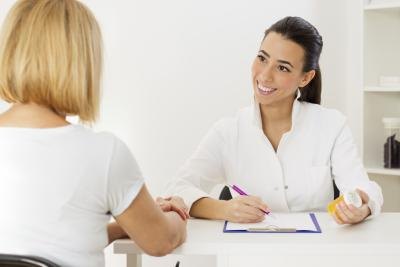 How It Works
Valtrex "disrupts the process by which the herpes virus reproduces itself and spreads to other cells in the body," according to Valtrex.com. The drug helps to keep the virus inactive in the body. The main ingredient in Valtrex is valacyclovir hydrochloride. This chemical attacks viruses and keeps them from reproducing. The herpes virus contains a small piece of DNA, and it injects this DNA into the cell that it is attacking. Valtrex "stands in front of the DNA cell and blocks the virus from taking over," according to Coreynahman.com. When the patient ingests Valtrex and it dissolves in the stomach and enters the bloodstream, the body "changes the active ingredients into a chemical called acyclovir, which then actively seeks out the virus," according to Coreynahman.com.
Valtrex Form and Doses
Valtrex is available in caplet form and the patient should take it with a full glass of water. For the treatment of cold sores, the patient should take 2 grams every 12 hours for one day. It is important that Valtrex treatment starts before the sores break the surface of the lip and form blisters. For an initial outbreak of genital herpes, she should take 1 gram twice daily for 10 days. The person should take 500 milligrams twice daily for 3 days for any recurring outbreaks. Herpes zoster, or shingles, should be treated with 1 gram 3 times daily for 7 days.