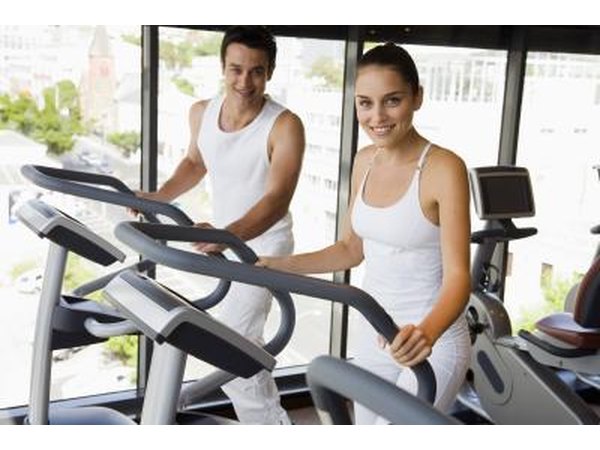 Jupiterimages/Goodshoot/Getty Images
A more recent addition to the gym-equipment lineup, elliptical cross trainers burn more calories in less time than a treadmill or exercise bike. Not only do they save you precious time, but they yield better results than conventional cardio equipment. That's because ellipticals are self-propelled, unlike either the treadmill or the exercise bike, according to Robert Jamison, an Atlanta-certified personal trainer. Used to its full potential, an elliptical can engage all of the body's muscles. When you include the upper body movements and utilize interval settings, you'll gain maximum benefits from an elliptical workout.
"The body has to work harder (on an elliptical)", says Jamison. "And they're less jarring to the joints."
Unlike when you're walking or jogging on the treadmill, your feet never leave the pedals with an elliptical. It's a true low-impact, high-energy workout. The weight-bearing exercise burns calories more efficiently without stressing knees, back, hips and joints, and it builds bone density. This feature makes the machines especially appealing if you're recovering from an injury, or just getting into a workout routine.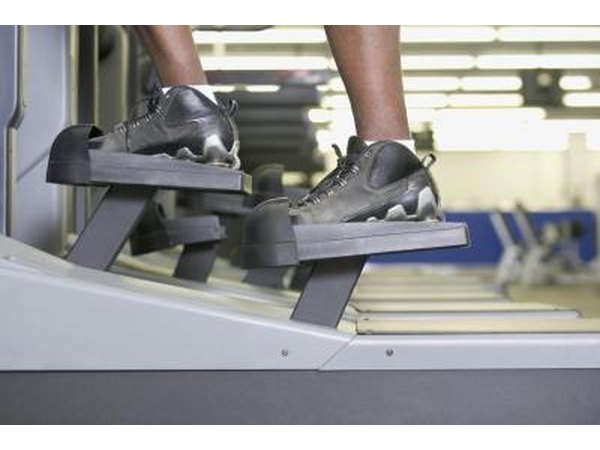 Jupiterimages/Comstock/Getty Images
Having been in gyms and health clubs much longer, treadmills remain the most popular workout equipment. While newer on the scene, elliptical machines are gaining in popularity. The elliptical simulates the normal motion of the foot, the extension of the leg and the hip rotation during walking or running. It uses all of the muscles in the legs, working the entire lower body. The bonus comes when you add the upper body motion, moving the dual handlebars back and forth, like a cross-country skier. The combination keeps the heart rate up and optimizes your energy expense. Before you know it, you're trimmed, toned and tightened.
Here's what the manufacturers of elliptical machines estimate you can burn with an elliptical workout:
A 150-lb. woman doing 30 minutes of exercise: 387 calories A 180-lb. man doing 30 minutes: 464 to 500 calories A 120-lb. woman doing 30 minutes: 310 calories
Manufacturers claim that you can burn up to 720 calories in an hour on an elliptical machine, considering these factors:
Duration of the workout Resistance settings Interval training Body composition (fat-to-muscle ratio) Fitness level (cardiovascular health) Inclusion of upper-body movements Weight Gender
Results vary, even among various manufacturers' equipment. Don't rely solely on the numbers, because readouts can be deceiving.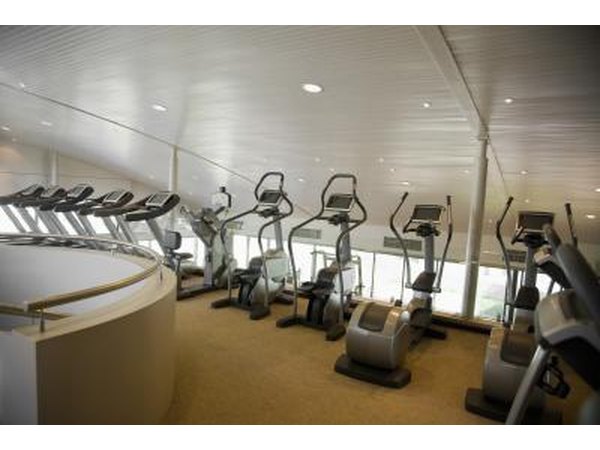 Jupiterimages/Goodshoot/Getty Images
If the goal of your workout is to burn off last night's binge eating session, you will probably be disappointed in the numbers you see in the little window in front of you. But if you're sweating it out as part of a daily regimen of healthy eating and exercise, the results can be a good indication of your fitness level.
Jamison recommends using a heart rate monitor if you're serious about losing weight. Many machines have an electronic readout to give you feed back on your efforts. "You burn the most fat in the 140 to 150 heart rate zone," he says. "Shoot for 70 percent maximum heart rate. I tell all my clients to try to burn 10 calories per minute."
You burn the most calories on an elliptical when you turn up the resistance. Resistance builds muscles and gets the heart pumping. The resistance level ultimately determines the number of calories you burn.
Trainers like Jamison recommend using "interval programs" to optimize the burn. To get the most productive workout in the least amount of time, alternate between a high exertion level and short periods of recovery . This High Intensity Interval Training (HIIT) gives you the maximum calorie burn.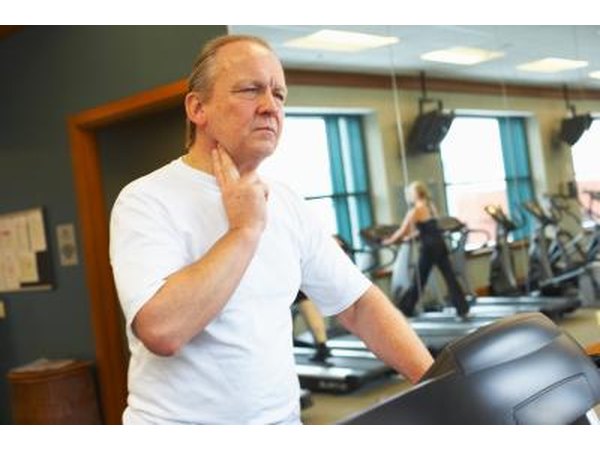 Jupiterimages/Photos.com/Getty Images
Promoted By Zergnet