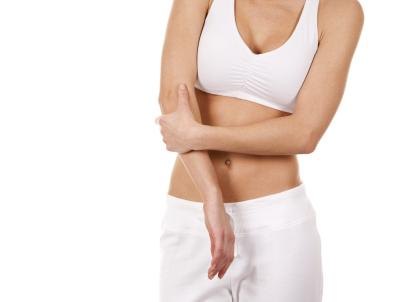 Pulled Muscles
Pain in the right arm is not as deep of a concern as pain in the left. However, there are conditions that cause right arm pain, and you shouldn't ignore them. One of these is a pulled muscle. You will more than likely know when you pull the muscle, and should at that time stop whatever you're doing. A pulled muscle can be something that goes away in a few days or so severe that you need to seek medical attention. In some cases, physical therapy or even surgery are needed.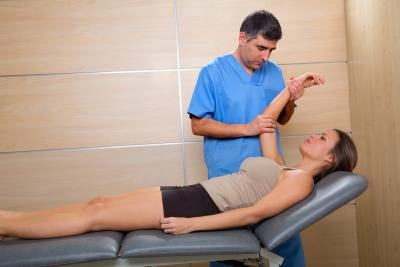 Stress
Stress causes all kinds of problems for your body. Tension from stress causes muscles to clench and knot up. This usually occurs in the neck at the top of the spine, and in the head. When muscles tighten in the neck, the pain radiates down the arms and spine. The pain you feel in the arm in this case has nothing to do with the arm, but with stress. Mild muscle pain relievers such as ibuprofen can help ease the tension, but to remove the pain completely, find a way to relax.
Complex Regional Pain Syndrome
Complex regional pain syndrome is a condition that you can develop from an injury. It's a nerve disorder that creates pain mainly in arms and legs, and can be mild or very serious. There are two levels to this condition. One is an injury to an area, and the other is an injury directly to a nerve. It's believed that the nerves that are affected are unable to control the movement of blood as they had before the injury, causing issues--including pain in muscles. Besides injury, other possible reasons for this syndrome are heart attacks or strokes.