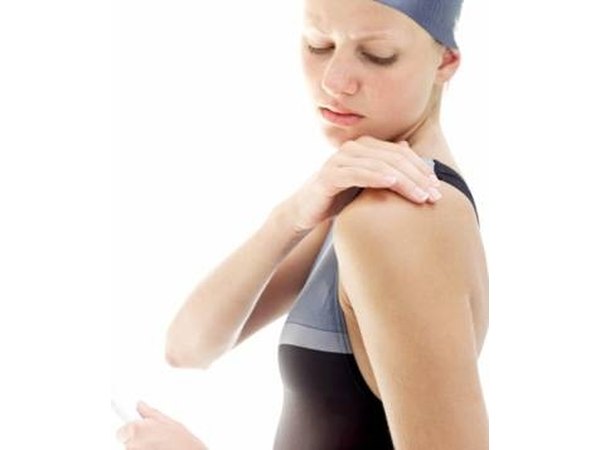 ayushveda.com
Icy Hot is a common topical cream that is used to help relieve pain associated with pulled muscles, sprained muscles and arthritis. Once applied to the skin, the product creates a series of chemical reactions that help temporarily relieve any pain in the area. Icy Hot can be bought in most pharmacy or convenience stores.
Pamela Follett/Demand Media
The ingredients that make Icy Hot work are called menthol and methyl salicylate. The make up is typically 20 percent menthol, 20 percent methyl salicylate and 60 percent petroleum base. These two active ingredients work together as a class of treatment called counterirritants. Counterirritants work by tricking the body into feeling sensations other than pain.
Pamela Follett/Demand Media
When applied to the body, Icy Hot quickly changes the temperature felt on the skin from cold to hot. This is done by the chemical reaction between the skin and two active ingredients. Pain is normally sent from the muscles through surrounding nerve receptors and nerve fibers. The pain signal is then sent up these fibers, through the nervous system and into the brain. Once the pain signal reaches the brain, the brain responds by creating the sensation of pain. Sensations of hot and cold also travel through nerve fibers to the brain for response. Icy Hot works by blocking the pain signals by introducing new sensation signals in response to the change in temperature on the skin. This prevents many of the pain signals from reaching the brain, relieving some of the pain being felt after application of the Icy Hot.
Pamela Follett/Demand Media
Promoted By Zergnet