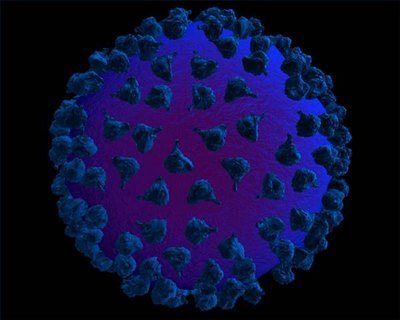 Introduction
According to the International AIDS charity Avert, approximately 2.7 million people every year are infected with the HIV virus throughout the world. An additional 33 million people are estimated to already be living with the virus. This does not count those individuals whose HIV has already progressed to AIDS. HIV is the virus that causes AIDS, which specifically targets the immune system. Once infected, the virus uses the structures of healthy cells in the body to replicate itself leaving the body vulnerable to a host of different diseases which can quickly become deadly.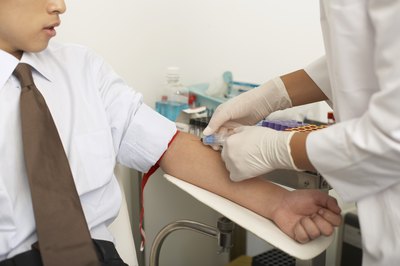 Antibodies
Whenever a foreign substance (antigen) enters the body, the immune system activates white blood cells to create specialized proteins called antibodies. Each antibody is specific to the antigen that it was created to help fight off. When HIV enters the blood stream, whether through blood or sexual body fluids, the body reacts by creating and sending out HIV specific antibodies. These antibodies can be detected through an HIV specific blood, urine or saliva test.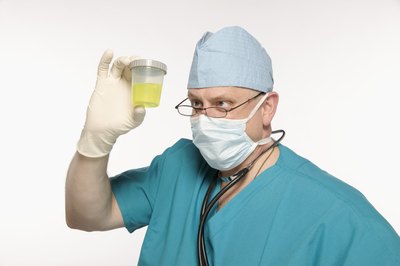 Detection
Standard HIV tests cannot detect antibodies in the blood until anywhere from six to twelve weeks after infection. This is called the "window period." During this time period, it is not uncommon to get a false negative result due to there not being enough HIV antibodies in the blood stream yet to detect. If this is the case, another test called a P24 Antigen test can detect viral protein in the blood stream as soon as one week after exposure. Another options is an HIV RNA test that looks directly for the the genetic material of HIV, not the antibodies created to fight the virus.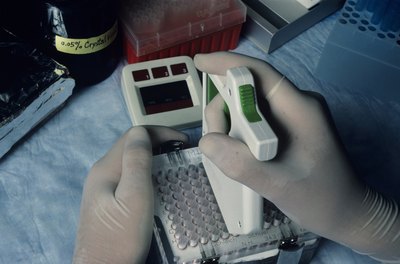 Testing
Since HIV testing deals with such a large "window period," and P24 Antigen tests may not be easily available to everyone, it is always recommended to get tested a second time three or four months after your first test. This will ensure that your first test did not result in a false negative due to a lack of antibodies being present in the blood sample.