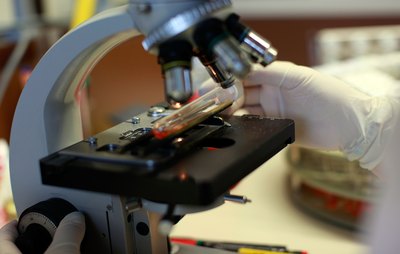 Finding a Host
Viruses have a unique place in biological taxonomy, between the living and the non-living. By themselves, they are as alive as a rock. They are not cells, have no cytoplasm, have no cellular organelles, have no nucleus and have no metabolism on their own. Viruses are composed only of genetic material (DNA or RNA) surrounded by capsid proteins, forming a protein coat. Many animal viruses also have a viral envelope made of proteins and lipids from the host cell membrane. They are true parasites because they must find and hijack appropriate host cells and take over their machinery to replicate themselves.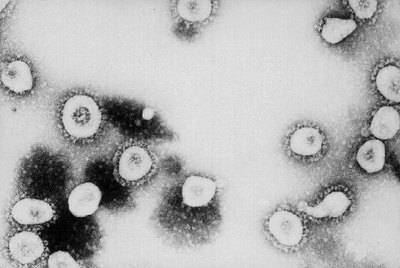 Attachment, Penetration and Uncoating
Enveloped and non-enveloped viruses enter a host cell in two ways. The capsid or viral envelope can fuse with the host cell membrane and release the viral material into the host cell, or the virus can trick the host cell. In endocytosis, the virus tricks the host cell by attaching to surface molecules, usually receptors that bind molecules essential to the cell's function, and are then passively carried into the cell. With both methods, the virus is able to penetrate the cell's membrane and enter the cell. Once inside the cell, the host cell's own machinery generally breaks down the capsid and viral envelope, exposing the genetic material.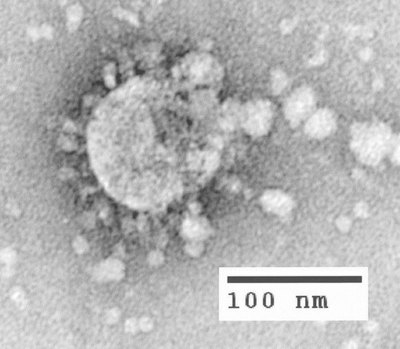 Assembly
The viral DNA then takes over the host cell, using the host cell's machinery to replicate itself. DNA viruses usually replicate in the host cell nucleus, while RNA viruses replicate in the cytoplasm. The virus replicates its genetic material and initiates synthesis of capsid proteins, which spontaneously self-assemble to form the capsid. The capsid usually forms around the viral genetic material, but in some cases the genetic material inserts itself into the capsid after capsid formation.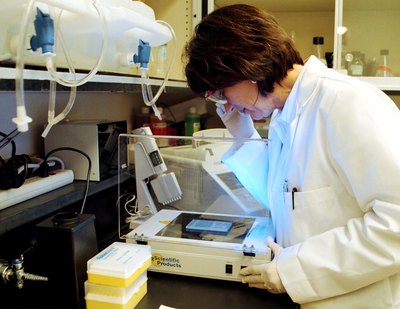 Release
Non-enveloped viruses are usually released from the host cell by lysis. The virus can cause the lysis, or sometimes the body's immune system causes the lysis. Enveloped viruses are usually released by budding from the host cell and using parts of the host cell membrane as their viral envelopes. Sometimes, enveloped viruses can use parts of intracellular organelles in their viral envelopes, and these kinds of viruses are released by exocytosis. According to Gary Kaiser, Ph.D., a host cell infected with a single animal virus can release 10,000 to 50,000 new animal viruses.