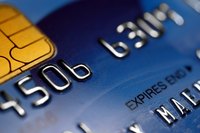 Concerns about identity theft prompt consumers to seek outside help to secure personal information and financial records. Some go to the paid professional services such as those offered by LifeLock. LifeLock was founded in 2005 and claimed approximately 3 million customers at the end of 2013. LifeLock offers subscribers a monitoring service that notes and responds to any changes indicative of identity theft.
Activity Monitors
When a new customer signs up for LifeLock, the company collects identifying information such as the client's name, address, date of birth, Social Security number, phone numbers and credit card numbers. LifeLock then monitors any financial activity involving the subscriber's information. The company states that its agents work 24 hours a day, every day of the year including holidays.
Scans Information
The company claims to search more than 1 trillion units of information continually to look for possible misuses. Not only does the system look for the subscriber's Social Security number, but also his name, address and date of birth in varying combinations. LifeLock's scanning process also searches the files of thousands of known black market websites to check whether a subscriber's personal data is being sold online.
Responds to Threats
If LifeLock detects anything that could be a problem, it contacts the subscriber by phone, email, or a mobile application. The subscriber can tell LifeLock if the action is legitimate or not, then take action to protect himself. The company offers more extensive response services at an additional cost.
Reviews
In a published review of LifeLock in 2013, "Consumer Reports" wrote that all the company is required to do when suspicion of identity theft arises is notify customers. That's all that's called for in its service agreement. In another story that year about identity theft services in general, "Consumer Reports" claimed consumers can protect their own identities without paying a company to do it. Consumers can get annual free credit reports and subscribe to free services that monitor accounts daily.